Maple Bacon Crack
Your maple bacon addiction is about to get real.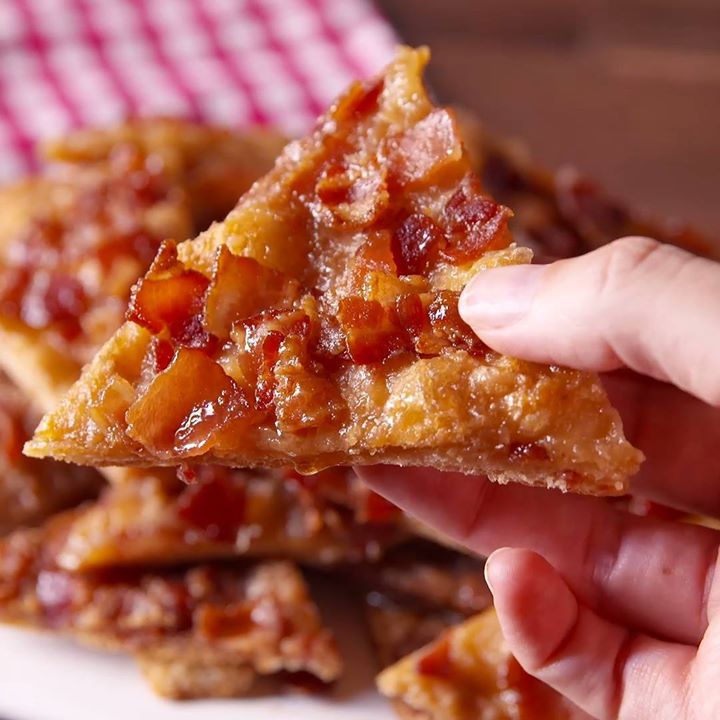 Ingredients
Cooking spray, for parchment
10 slices bacon, chopped
1 tube crescent rolls
¼ c. maple syrup
¾ c. brown sugar
Instructions
Preheat oven to 375°. Line a baking sheet with parchment and spray with cooking spray. Set aside.
In a medium skillet, cook bacon for 6 minutes, stirring pieces occasionally. Transfer to a paper towel-lined plate.
Roll out crescent rolls onto parchment. Pinch seams to make one single sheet. Prick all over with a fork.
Drizzle with half the maple syrup, then top with a single layer of brown sugar, doing your best to cover all over. Top with cooked bacon, distributing evenly, and drizzle with remaining maple syrup.
Bake until golden, 22 to 25 minutes.
Let cool completely before slicing into pieces and serving.
Watch the recipe video here:
Maple Bacon Crack is the candied bacon treat you've been waiting for.Full recipe: http://dlsh.it/uiH3ewS

Posted by Delish on Monday, February 5, 2018