Garlic Bread Lasagna Loaf
Garlic Bread Lasagna Loaf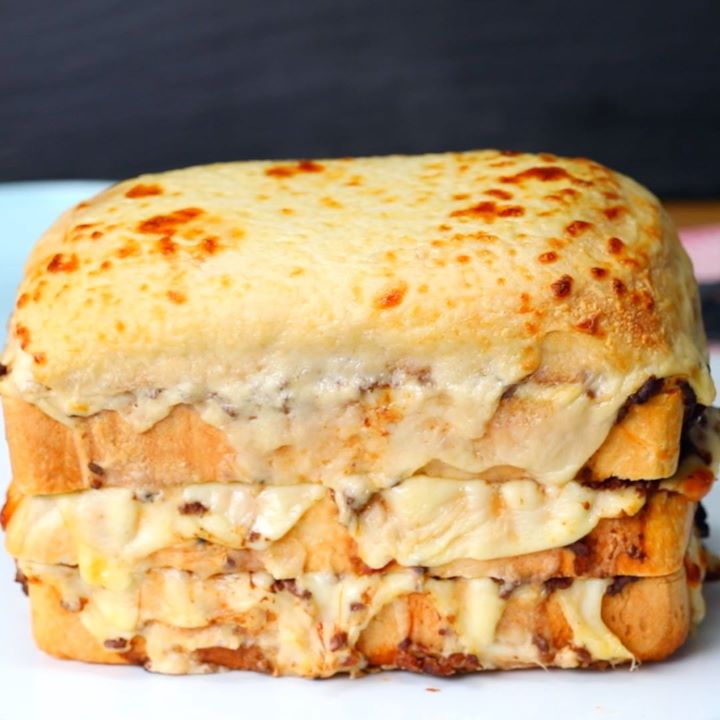 Ingredients
1 square tin loaf
¾ cup garlic butter
12 slices mozzarella
1½ cups bechamel sauce
2 cups ragu bolognese
½ cup parmesan
Instructions
Preheat the oven to 180°C/360°F
Cut the loaf lengthways into four equal slices.
Brush each with the garlic butter and grill/broil until toasted.
Layer up the lasagna loaf – first lay down mozzarella and spread with a layer of the bechamel, then a layer of bolognese. Repeat with all the layers except the top of the loaf, which you should smother with remaining bechamel and sprinkle with parmesan.
Take away and bake for 30 – 40 mins, until the bechamel on top has bubbled up and browned slightly and the loaf is hot all the way through.
Watch the recipe video here:
Garlic Bread Lasagna Loaf

Posted by Twisted on Sunday, October 29, 2017