Mini Lasagna Stuffed Meatloaves
Meatloaf can be pretty boring but when it's stuffed with our favourite pasta dish, lasagna; its a winner! These Mini Lasagna Stuffed Meatloaves are fun to make in individual servings and full of flavour.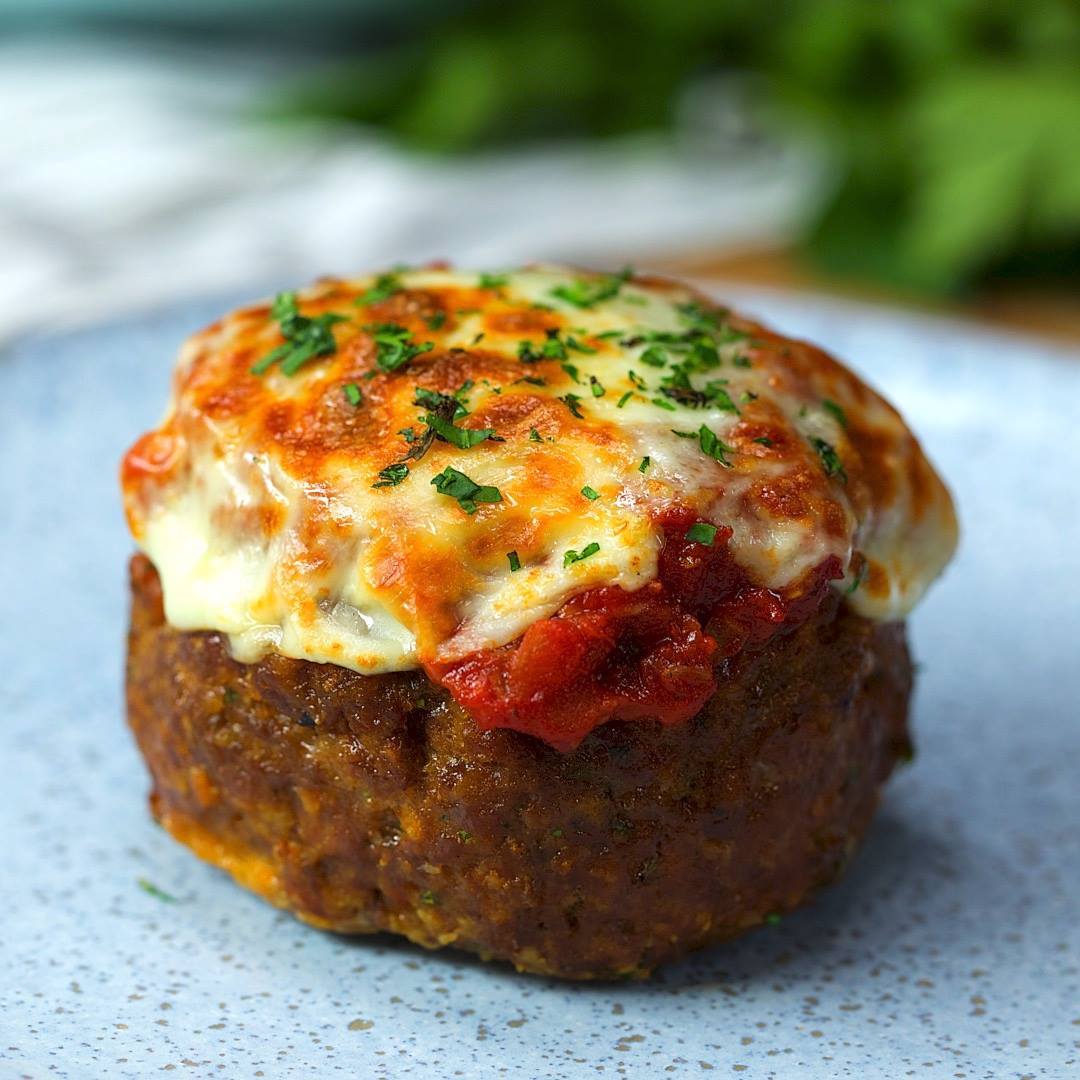 Ingredients
Meatloaf:
1lb beef mince
⅔ cup breadcrumbs
2 eggs, whisked
¼ cup finely chopped parsley
3 coves garlic, minced
1 tbsp tomato paste
1 tsp salt
1 tsp pepper
Ricotta Filling:
1 cup ricotta cheese
½ cup grated parmesan cheese
½ tsp salt
½ tsp pepper
¼ tsp nutmeg
2 tsp chopped parsley
2" cut round egg pasta sheet disks
2" mozzarella disks
½ cup tomato sauce
Instructions
Mix together all of the ricotta filling ingredients. Set aside.
Mix together all of the meatloaf ingredients until combined well.
Take a good handful of the meat mixture and shape into a bal. Press a 2"can or a bottle in the centre and shape the meat around the bottom to create a sort of cup.
Layer with lasagna noodle followed by ricotta mixture and cheese. Repeat for 2 layers in each. Top with a thin layer of meat and pinch edges to seal.
Repeat with remaining ingredients to have 6.
Arrange on a lined baking sheet. Bake in a 180ºC oven for 30 minutes until cooked through.
Remove from oven. Top with about one heaped tbsp of tomato sauce and a cheese. Grill for 2 minutes until golden and bubbly.
Enjoy!
Watch the recipe video here: