Pull-Apart Broccoli Chicken Alfredo Lasagna Rolls
Pull-Apart Broccoli Chicken Alfredo Lasagna Rolls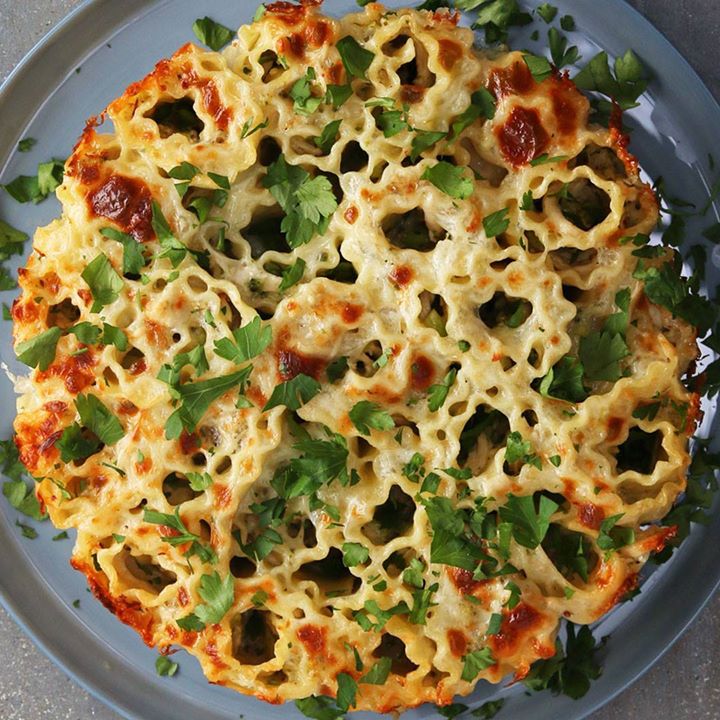 Ingredients
nonstick cooking spray
2 cups (250 g) shredded chicken, cooked
2 cups (300 g) broccoli, finely chopped
2 cups (200 g) shredded mozzarella cheese, divided
½ cup (50 g) shredded parmesan cheese
1 teaspoon salt
½ teaspoon pepper
1 teaspoon garlic powder
2 cups (520 g) alfredo sauce, divided
12 wide lasagna noodles, cooked
1 tablespoon fresh parsley, chopped, for garnish
Instructions
Preheat the oven to 350˚F (180˚C). Grease a 9-inch (23-cm) springform pan with nonstick spray.
In a large bowl, add the chicken, broccoli, half of mozzarella, the Parmesan, salt, pepper, garlic powder, and half of alfredo sauce. Mix thoroughly.
Place one of the lasagna noodles vertically on a cutting board. Scoop a spoonful of the chicken mixture onto the noodle and spread.
Starting with the end closest to you, roll up the noodle, being careful not to squeeze any of the filling out of the sides. Cut the rolled noodle in half crosswise. Repeat with the rest of the noodles and filling.
Place the rolls wavy side up in a greased 9-inch (23-cm) springform pan. Sprinkle with the rest of the mozzarella cheese.
Bake for 20 minutes, until the cheese starts to brown.
Release the pan and garnish the rolls with parsley. Serve immediately, with warm alfredo sauce alongside for dipping.
Enjoy!
Watch the recipe video here:
Pull-Apart Chicken Alfredo Lasagna Rolls

This pull-apart chicken alfredo lasagna will have you licking your fingers ?!FULL RECIPE: https://tasty.co/recipe/pull-apart-broccoli-chicken-alfredo-lasagna-rolls

Posted by Tasty on Saturday, March 24, 2018