Fabulous Fudge Pie
Everyone will think this fudgy pie is fancy, but it goes together so easily!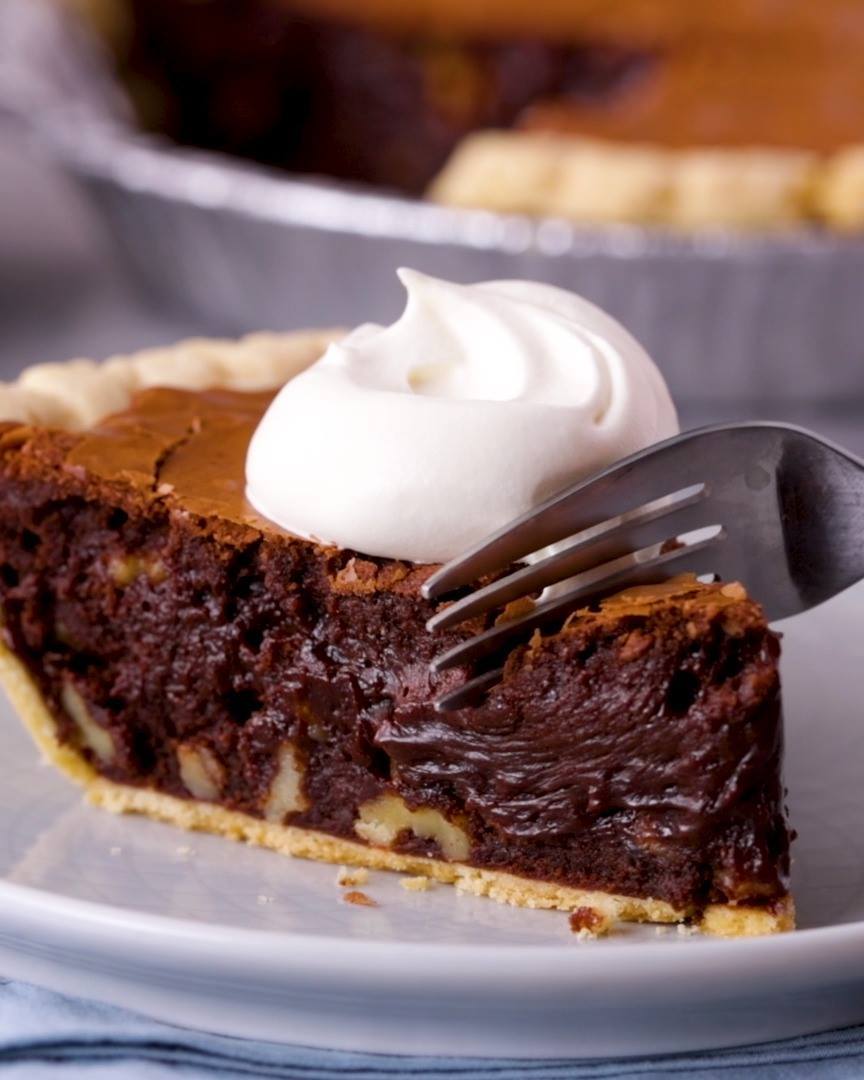 Ingredients
½ cup butter, melted
½ cup packed brown sugar
3 eggs
1 bag (12 oz) semisweet chocolate chips (2 cups), melted, cooled slightly
2 teaspoons instant coffee granules or crystals
1 teaspoon vanilla
½ cup all-purpose flour
1 cup coarsely chopped walnuts
1 Pillsbury™ Pet-Ritz™ frozen deep dish pie crust (from 12-oz package)
Instructions
Place cookie sheet on middle oven rack. Heat oven to 350°F.
In large bowl, beat melted butter and brown sugar with whisk until blended. Beat in eggs, one at a time, beating well after each addition. Add melted chocolate, coffee granules and vanilla; mix well. Stir in flour and walnuts.
Pour mixture into frozen pie crust. Place on cookie sheet in oven.
Bake 30 to 35 minutes or until thermometer inserted in center reaches 160°F and top is set. Cool pie on cooling rack 1½ hours.
To serve, cut with sharp knife, cleaning knife blade after each cut. Serve with whipped cream or ice cream, if desired. Store covered in refrigerator.
Watch the recipe video here: