Crock-Pot Sweet Potato Casserole
Take a break and let your Crock-Pot do some work this Thanksgiving.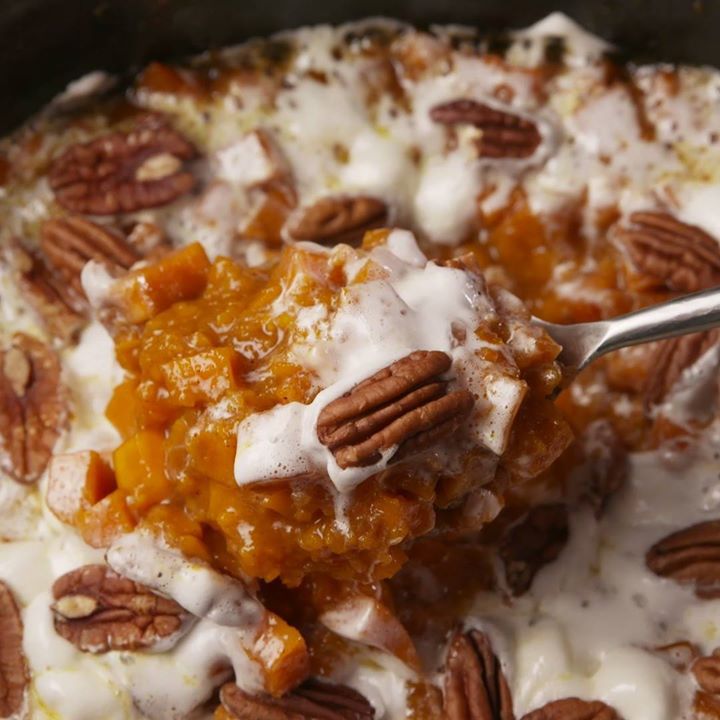 Ingredients
Cooking spray, for Crock-Pot
4 lb. sweet potatoes, peeled and finely diced
¼ c. melted butter
2 c. brown sugar
¼ c. water
1 tsp. cinnamon
½ tsp. vanilla
Pinch kosher salt
1½ c. mini marshmallows
½ c. whole pecans
Instructions
Spray Crock-Pot with cooking spray. Place sweet potatoes in slow cooker.
In a medium bowl, combine butter, sugar, water, cinnamon, vanilla, and a pinch of salt. Whisk to combine. Pour over sweet potatoes and toss until they are fully coated. Cook on high for 4 hours.
Remove top and top with marshmallows and pecans. Reduce heat to low and cover. When marshmallows are melted, serve.
Watch the recipe video here: