Garlic Basil Chicken with Tomato Butter Sauce
A creamy Italian classic coming soon to a kitchen near you!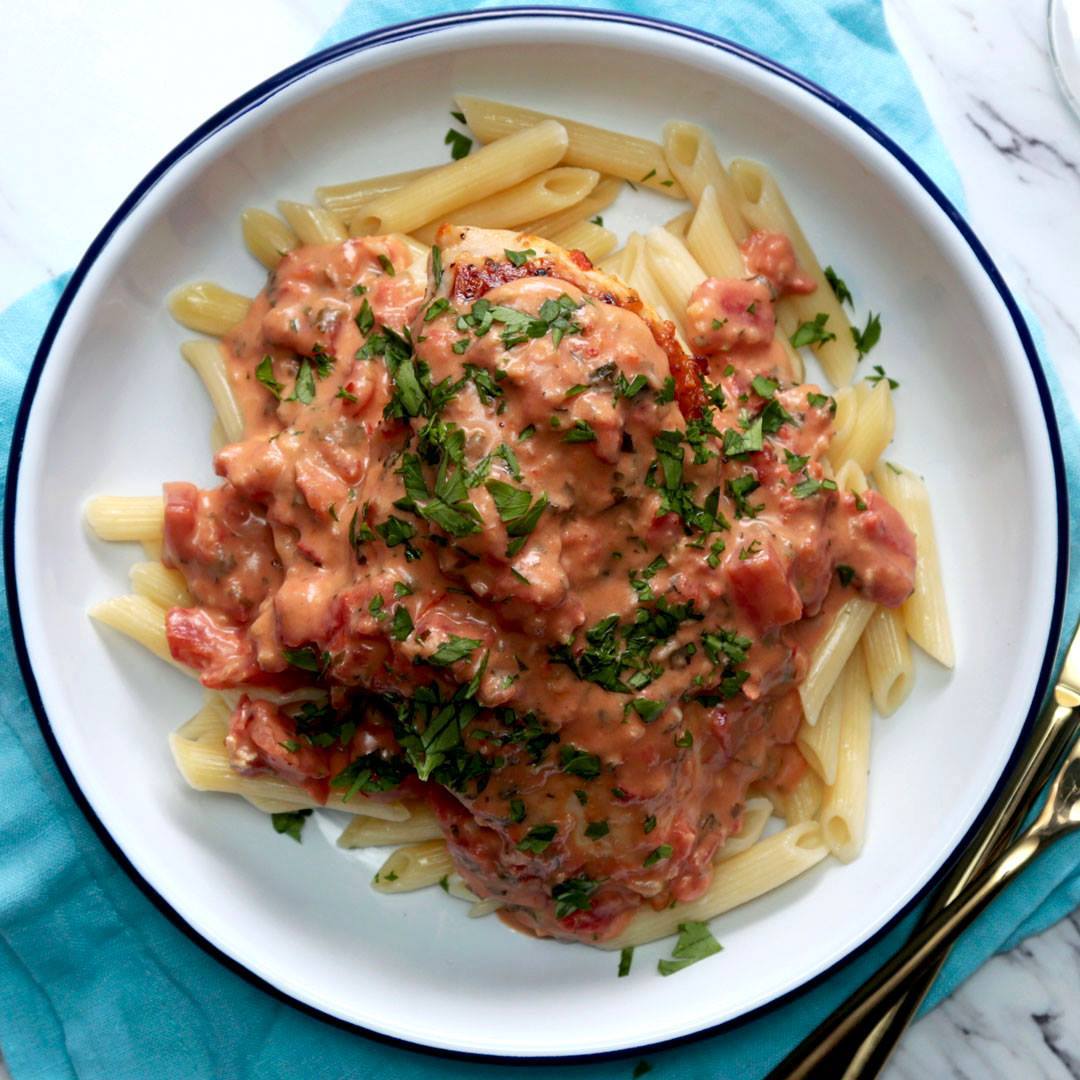 Ingredients
2 boneless skinless chicken breasts
2 teaspoons salt
2 teaspoons pepper
2 tablespoon olive oil, divided
2 cloves garlic, minced
1 shallot, minced
1 (28-ounce) can diced tomatoes
1 cup heavy cream
½ cup Parmesan cheese, grated
¼ cup parsley, minced
¼ cup basil, minced
1 tablespoon oregano, minced
1 tablespoon chili flakes
1 tablespoon butter
Instructions
Season both sides of the chicken breasts with salt and pepper. Heat 1 Tbsp olive oil in a large skillet over medium high heat. Cook chicken until cooked through and golden brown on both sides. Remove chicken from pan and set aside.
In the same pan, saute garlic and shallot until soft with remaining olive oil, about 4 minutes. Add diced tomatoes, cream and Parmesan cheese. Simmer until mixture begins to thicken. Stir in herbs, chili flakes and finish with butter. Return chicken back to pan and spoon with sauce. Serve over pasta.
Watch the recipe video here: