Copycat Panera Broccoli Cheddar Soup
This copycat version of Panera's broccoli cheddar soup makes the fan-favorite dish easy to enjoy anytime. Plus, this simple-to-follow recipe rivals the original in terms of flavor, and at a fraction of the cost. The roux (a thickening base made of flour and butter) is used to create the soup's signature smooth, rich consistency. The addition of turmeric brightens the natural yellow tint of this cheesy soup and adds a subtle depth of flavor. Meanwhile, the white pepper and ground nutmeg lend the soup a gentle warmth that balances out the richness of the dairy ingredients. The chicken broth and cheddar cheese provide a good amount of saltiness in this recipe, but be sure to give it a taste before serving, and stir in an additional pinch of salt if desired.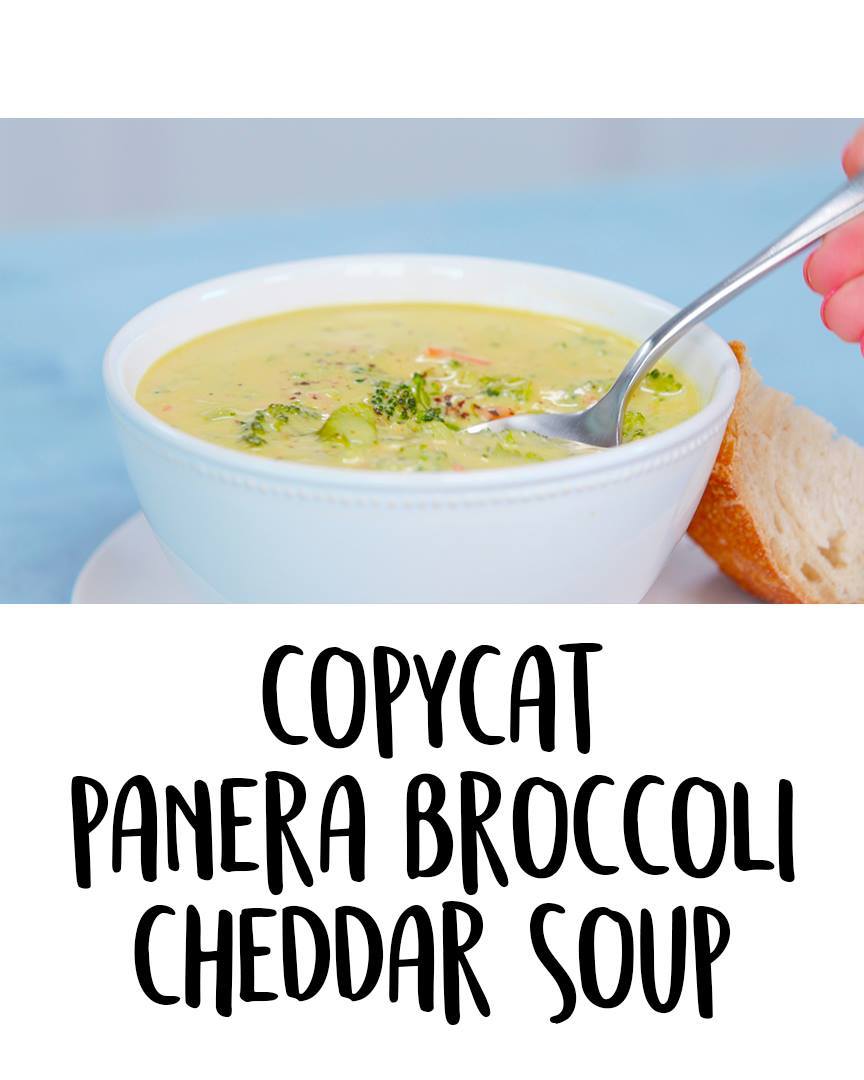 Ingredients
3 tablespoons unsalted butter
1 onion, chopped
2 garlic cloves, minced
¼ cup all-purpose our
3 cups chicken broth
1 cup whole milk
1 cup heavy cream
¼ teaspoon white pepper
¼ teaspoon black pepper
¼ teaspoon ground nutmeg
¼ teaspoon ground turmeric
4 cups broccoli orets (about 1 large
head)
½ cup shredded carrots
8 ounces shredded sharp cheddar
cheese (about 2 cups)
Instructions
Melt butter in a large saucepan over medium heat. Add onions and garlic to pan; sauté until fragrant and slightly translucent, but not brown, about 3-4 minutes. Stir in the flour to form a paste; cook 1 minute, stirring constantly.
Whisk in the chicken broth, milk, heavy cream, white pepper, black pepper, ground nutmeg, and turmeric powder. Simmer on low for 15 minutes or until the mixture has thickened slightly.
Stir in the broccoli florets, carrots, and cheese; cover pan. Simmer for 5-6 minutes, or until the broccoli is tender; add salt to taste. Serve Immediately .
Watch the recipe video here: