Crumble Lovers' Sheet-Pan Apple Crumble
If you are someone who is always stealing the crumbs off the top of the apple crumble, this recipe is for you. We spread the apples out on a sheet pan to maximize the surface area and upped the chewy oats and crumb topping so that every bite has plenty.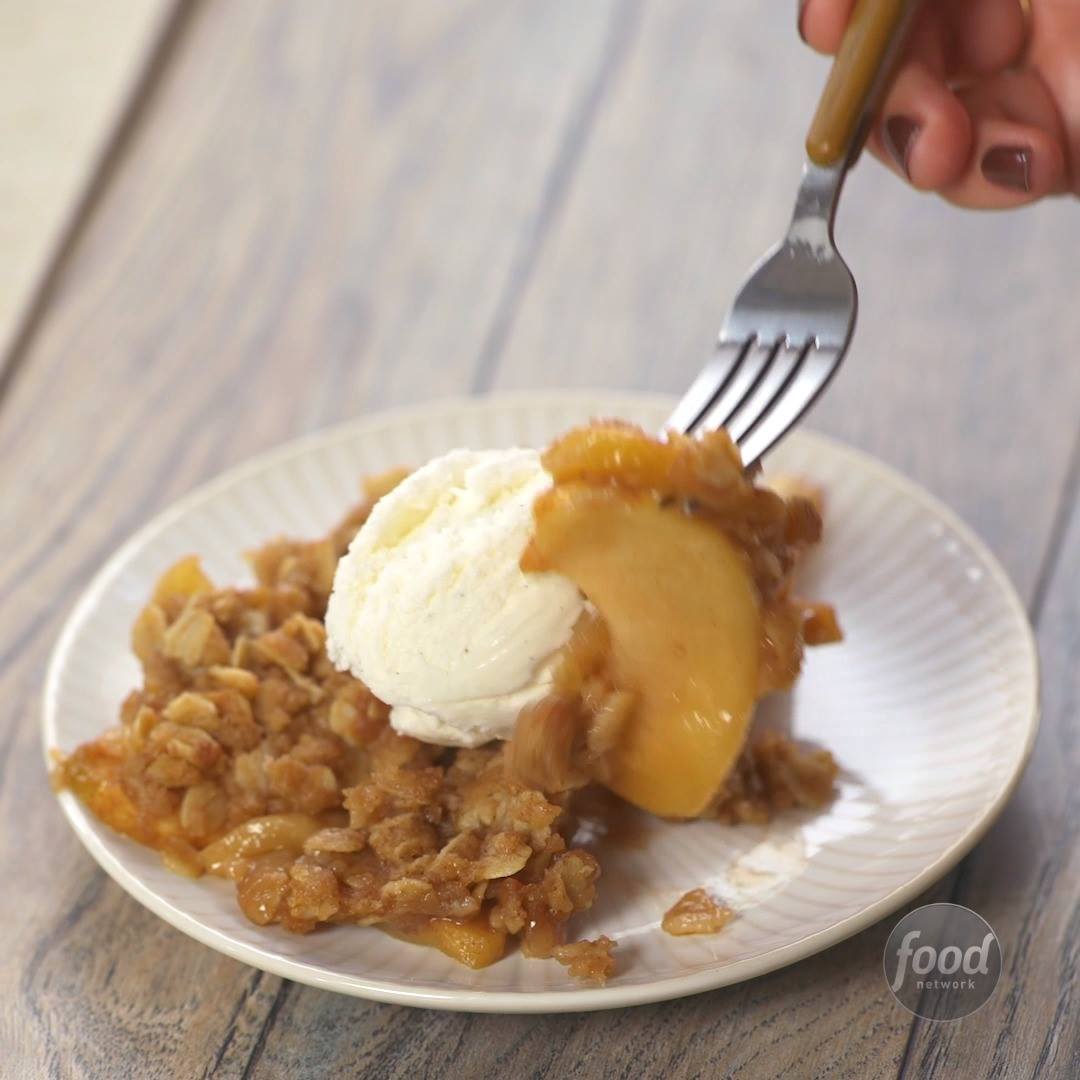 Ingredients
7 medium baking apples, such as Gala or Fuji (about 3 pounds)
1 tablespoon fresh lemon juice
1½ cups packed light brown sugar
2 sticks unsalted butter, melted
2 teaspoons ground cinnamon
Kosher salt
2 cups old-fashioned rolled oats
1½ cups all-purpose flour
Vanilla ice cream, for serving
Instructions
Position a rack in the center of the oven and preheat to 425 degrees F. Peel and core the apples, then cut into ¼-inch-thick slices. Place apple slices on an 18-by-13-inch sheet pan and toss with the lemon juice, ¼ cup of the brown sugar, 2 tablespoons of melted butter, 1 teaspoon cinnamon, and ⅛ teaspoon salt.
Spread the apples evenly on the pan, cover with foil and bake until the apples have softened and released some liquid, about 20 minutes.
Meanwhile, combine the oats, flour, remaining 1¼ cups brown sugar, 1 teaspoon cinnamon, and 1 teaspoon salt together in a large bowl, breaking up any lumps with a fork. Add the remaining melted butter to the oat mixture, stirring with a fork until it is moistened and crumbly.
Carefully uncover the sheet pan and scatter the oat crumble evenly over the top. Bake uncovered until the top is crisp and golden brown and juices are bubbly, about 15 minutes. Serve with ice cream.
Watch the recipe video here: