Savory Breakfast Cookies
Breakfast to-go has never looked better.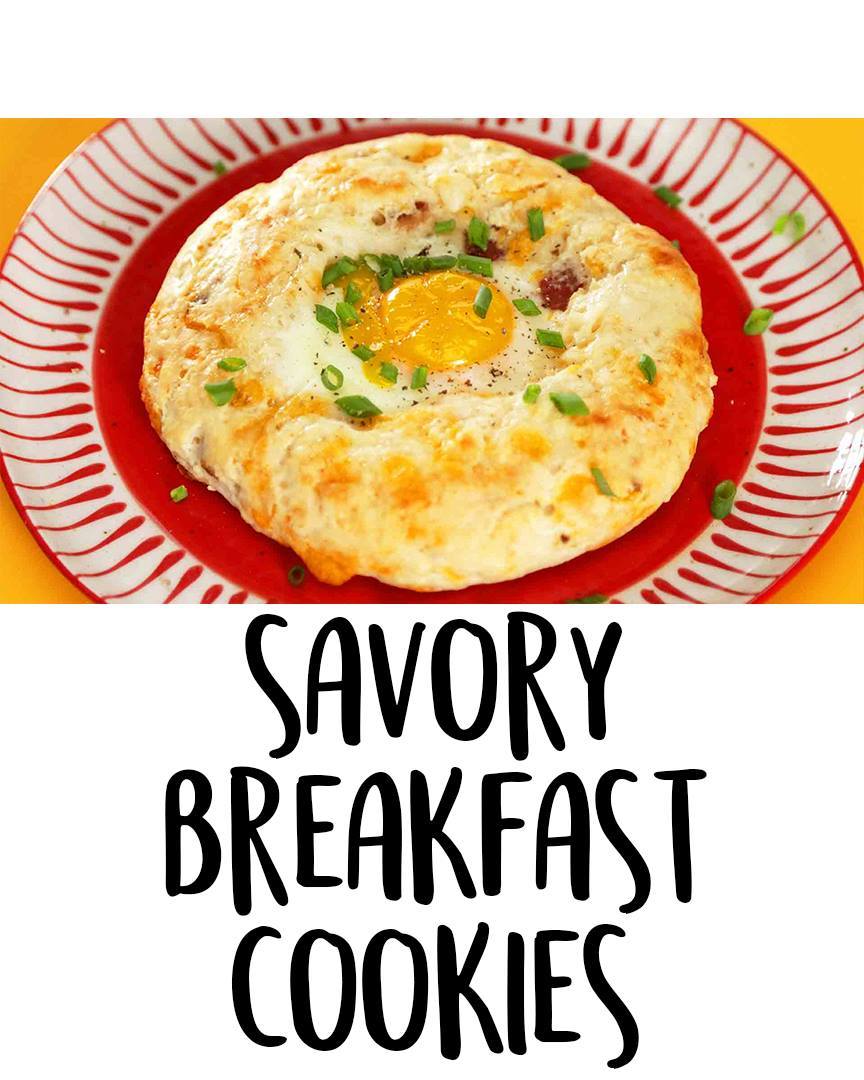 Ingredients
2¼ cups all-purpose baking mix (such as Bisquick)
1 tablespoon light brown sugar
⅔ cup plus 2 Tbsp. whole buttermilk
4 ounces Cheddar cheese, shredded (about 1 cup)
4 thick-cut bacon slices, cooked and coarsely chopped
4 medium eggs
Instructions
Preheat oven to 450°F. Combine baking mix and sugar. Slowly stir in ⅔ cup of the buttermilk just until dough comes together. Stir in cheese and bacon.
Flatten dough into a ½-inch thick disk. Cut 3 (4-inch) rounds out of dough. Use scraps to form 1 more round, to have 4 total. Place rounds on a baking sheet lined with parchment paper. Make a ¼-inch deep well in the center of each round.
Crack 1 egg into each well. Brush edges of rounds with remaining 2 tablespoons buttermilk. Bake in preheated oven until golden brown and eggs are set, 13 to 15 minutes. Cool slightly.
Watch the recipe video here: