Instant Pot Caramel Apple Monkey Bread
Always moist and full of melt-in-your-mouth goodness.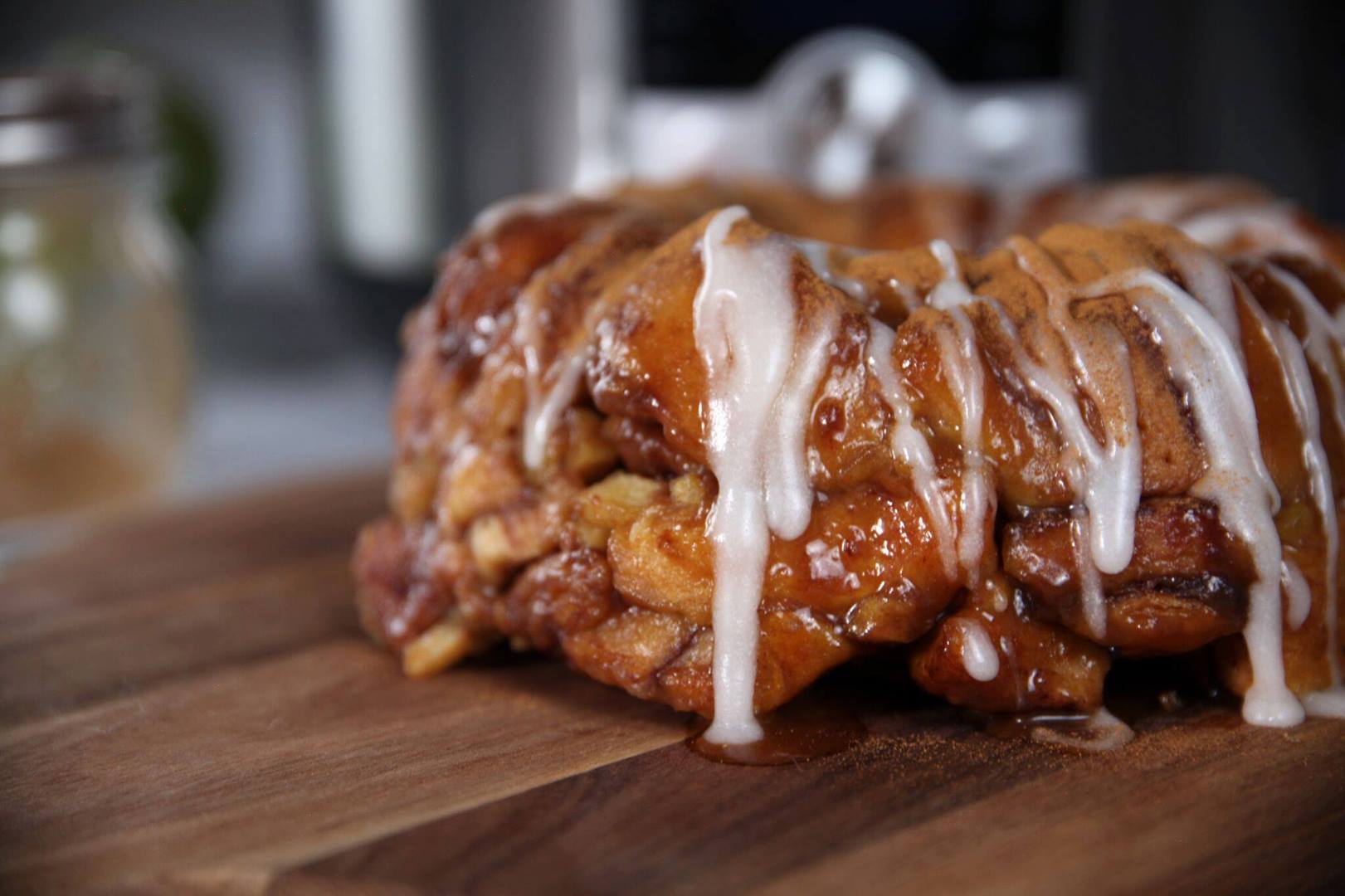 Ingredients
2 12 oz cans Pillsbury cinnamon rolls, separated and quartered, icing reserved
1 granny smith apple, peeled and diced
⅓ cup caramel topping (we like Smucker's: https://amzn.to/2NxIMfd)
1 cup water
Instructions
Coat the inside of a 6-cup bundt pan in non-stick spray (we love this pan: https://amzn.to/2xy7RMZ)
Layer ⅓ of the quartered roll pieces in the bottom of the pan, pressing lightly into an even layer.
Top with ½ of the apple pieces, and an additional ⅓ of the roll pieces. Repeat with remaining apple pieces and roll pieces.
Pour the caramel topping evenly over the rolls, then cover the pan loosely with foil. Do not seal.
Pour 1 cup of water into the Instant Pot and insert the steam rack.
Carefully lower the bundt pan onto the steam rack, then secure the lid, making sure the vent is closed.
Using the display panel select the MANUAL function*. Use the +/- keys and program the Instant Pot for 20 minutes.
When the time is up, let the pressure naturally release for 10 minutes, then quick-release the remaining pressure.
Carefully remove the bundt pan and let cool for 5 minutes before inverting onto a serving plate.
Top with reserved icing. Serve warm.
Watch the recipe video here: