Chocolate Chip Cheesecake Bars
You no longer have to pick between your two favorite desserts! Starting with Pillsbury™ refrigerated cookie dough, this creamy cheesecake filling is spread onto a chocolate chip cookie crust for a dessert that has the best of both worlds. These chocolate chip cheesecake bars are the perfect addition to your next family gathering or dinner party with friends. Bonus: This recipe yields 16 servings, so there's more than enough to share. Any leftovers (if there are any) can be stored in the fridge for up to 3 days, but we don't think you'll have any problem getting rid of them.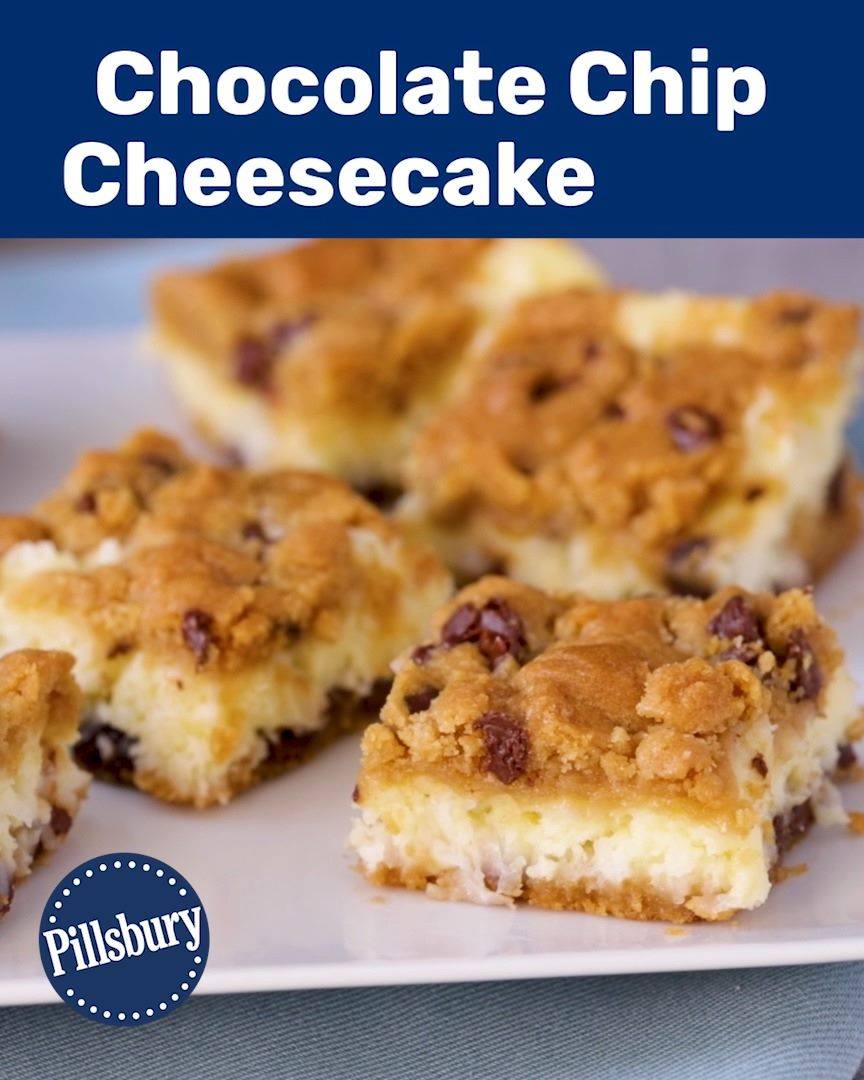 Ingredients
1 package (8 oz) cream cheese, softened
½ cup sugar
1 egg
½ cup coconut, if desired
1 roll (16.5 oz) Pillsbury™ refrigerated chocolate chip cookies
Instructions
Heat oven to 350°F. In small bowl, beat cream cheese, sugar and egg until smooth. Stir in coconut.
In ungreased, 9- or 8-inch square pan, break up half of cookie dough. With floured fingers, press dough evenly in bottom of pan to form crust. Spread cream cheese mixture over dough. Crumble and sprinkle remaining half of dough over cream cheese mixture.
Bake 35 to 40 minutes or until golden brown and firm to the touch. Cool 30 minutes. Refrigerate at least 2 hours or until chilled. For bars, cut into 4 rows by 4 rows. Store in refrigerator.
Watch the recipe video here: