Chicken Sticks
Chicken sticks > chicken fingers. Yeah, we said it.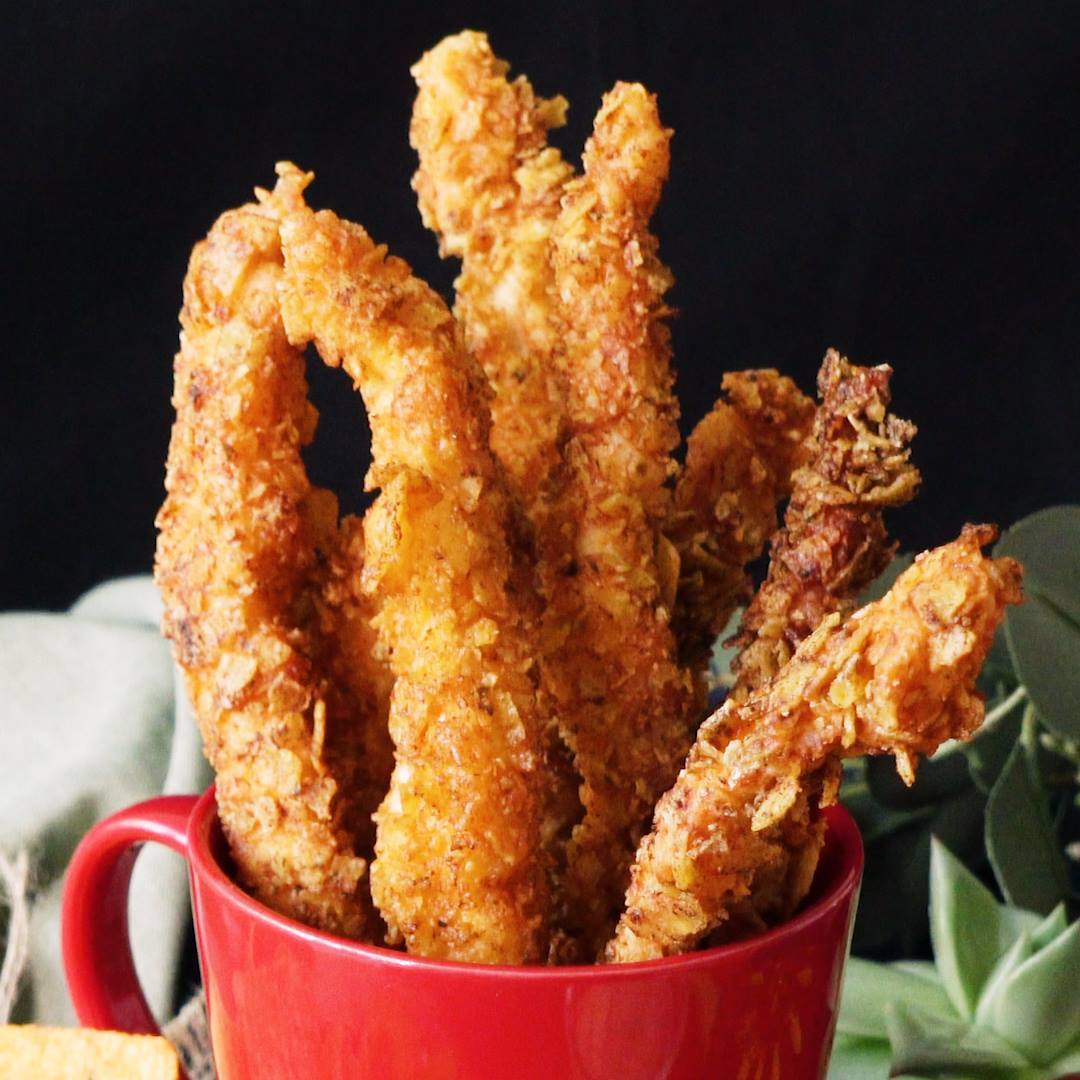 Ingredients
1 bag tortilla chips
1 boneless, skinless chicken breast
Wheat flour
Beaten egg
Oil, for frying
Seasoned salt
Cheese sauce
Instructions
Break the chips into small pieces. Slice the chicken breast into thin strips.
Dip the chicken strips in flour, beaten egg, and tortilla crumbs.
Fry the chicken strips in oil heated to 350 degrees, turning to cook both sides.
Sprinkle with seasoned salt and serve with cheese sauce.
Watch the recipe video here:
Chicken sticks > chicken fingers. Yeah, we said it.Taste for Yourself: taste.md/2tL7uvF?: Tastemade Japan

Posted by Tastemade on Monday, July 2, 2018