Chocolate Cookie Cheesecake-Stuffed Brownies
These chocolate cookie cheesecake-stuffed brownies will bring you life ?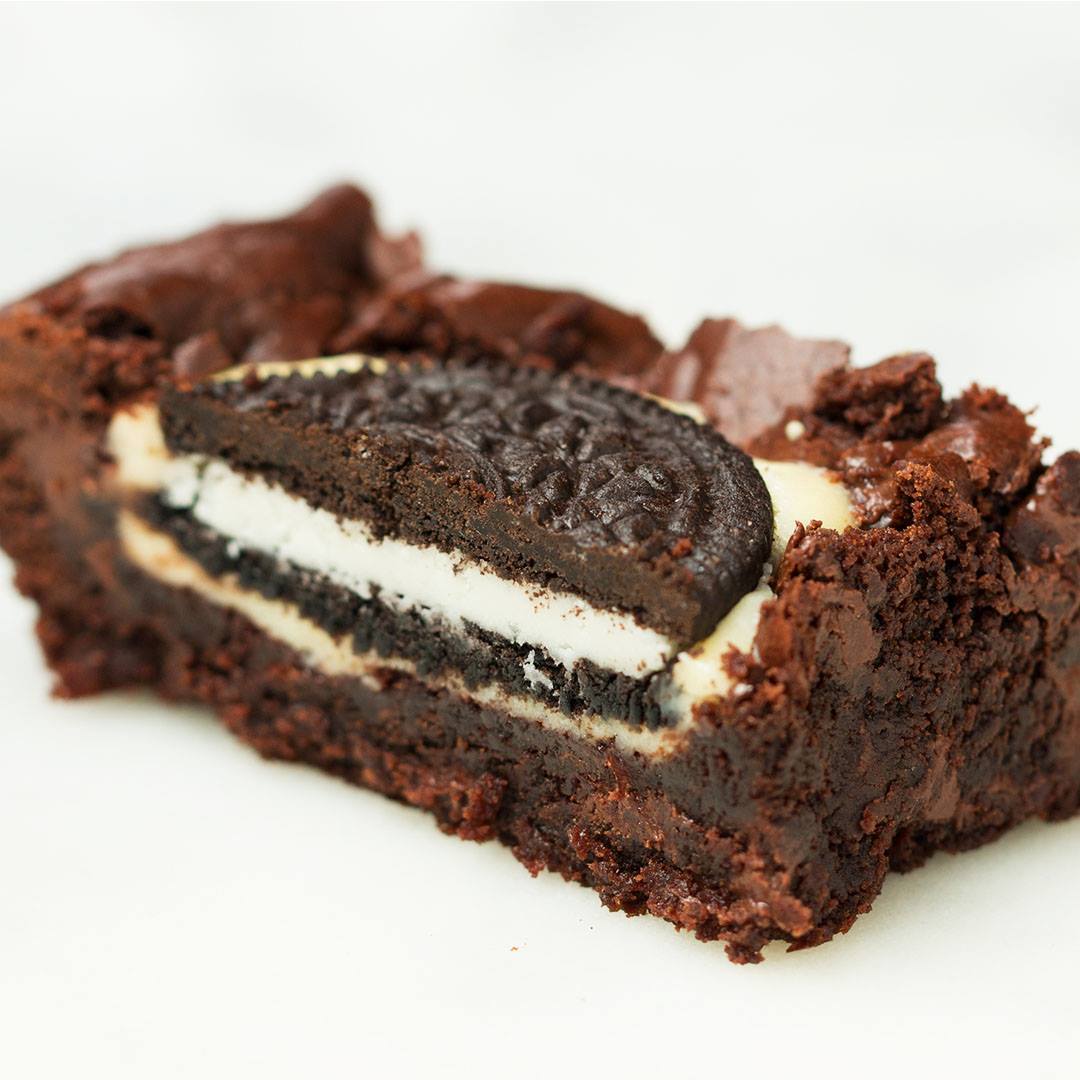 Ingredients
nonstick cooking spray, for greasing
1 ½ cups (345 g) unsalted butter, 3 sticks, melted
3 ¼ cups (650 g) sugar, divided
7 large eggs, divided
2 tablespoons vanilla extract, plus 1 teaspoon, divided
2 ¼ cups (280 g) all-purpose flour
2 cups (240 g) cocoa powder
1 teaspoon baking soda
1 ½ teaspoons baking powder
2 teaspoons salt
3 cups (525 g) semisweet chocolate chips
8 oz (225 g) cream cheese, 1 package. softened
24 chocolate sandwich cookies
Instructions
Preheat the oven to 350˚F (180˚C). Grease a rimmed baking sheet with nonstick spray.
Combine the melted butter and 3 cups (600 g) of sugar in a large bowl and whisk to combine. Let sit for a minute to cool before adding the eggs, to avoid cooking them, then add 6 eggs and 2 tablespoons of vanilla and whisk to combine.
Sift in the flour, cocoa powder, baking soda, baking powder, and salt. Whisk until just combined.
Use a spatula to fold in the chocolate chips.
Pour the batter onto the prepared baking sheet, spreading to the edges with a spatula. Bake for 25 minutes, or until brownies appear be nearly fully cooked.
While the brownies are beginning to bake, beat together the cream cheese and the remaining sugar in a medium bowl with an electric hand mixer until there are no lumps.
Add the remaining egg and remaining teaspoon of vanilla, beating until evenly combined.
After 25 minutes, remove the brownies from the oven and use the bottom of a ¼-cup (60 ml) measuring cup to make 24 evenly spaced indentations in the brownies.
Carefully fill the indentations with cheesecake filling. Top each with a chocolate sandwich cookie.
Return to the oven for 15 more minutes, until the cheesecake filling is set.
Let cool, then cut into squares and serve.
Enjoy!
Watch the recipe video here:
Chocolate Cookie Cheesecake-Stuffed Brownies

These chocolate cookie cheesecake-stuffed brownies will bring you life ?Get the rainbow whisk and more of our favorite tools in our 19-piece kitchen gadget set HERE: https://bzfd.it/2tVuCb5 – We may make some $$ if you buy!FULL RECIPE: https://tasty.co/recipe/chocolate-cookie-cheesecake-stuffed-brownies

Posted by Tasty on Monday, July 2, 2018