Watermelon Popsicle
Eat your fruits and veggies the yummy way with these refreshing frozen treats.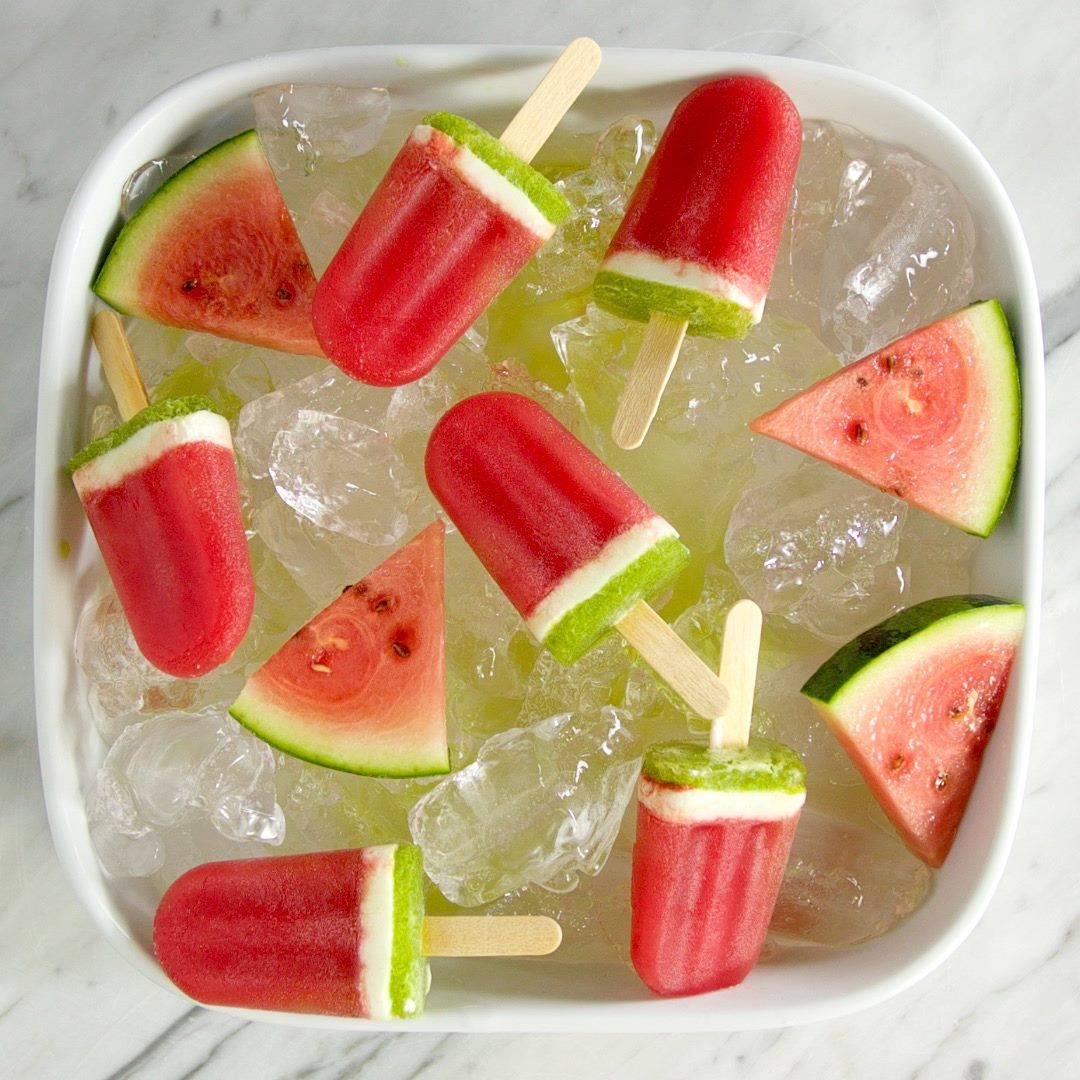 Ingredients
5 cups watermelon, cubed
2 cabbage leaves
1 teaspoon ginger, minced
3 tablespoons honey
1 cup orange juice
½ cup plain yogurt
1 teaspoon sugar
Instructions
In a blender, liquefy the watermelon into a juice, and pour into popsicle molds. Place in freezer until firm.
Blend the cabbage, ginger, honey and orange juice; set aside.
Mix the yogurt with sugar and set aside.
Once firm, put a popsicle stick in each form, spoon a thin layer of yogurt into each popsicle and place back in freezer to chill.
Finally, pour a layer of the green juice in each, and place in freezer for 3 hours before un-molding popsicles.
Watch the recipe video here:
You can't have a proper Summer without these.Taste for Yourself: taste.md/2sajLYu

Posted by Tastemade on Monday, July 2, 2018