Beef Bourguignon
Hearty and decadent, the traditional French recipe is perfect when you want to impress.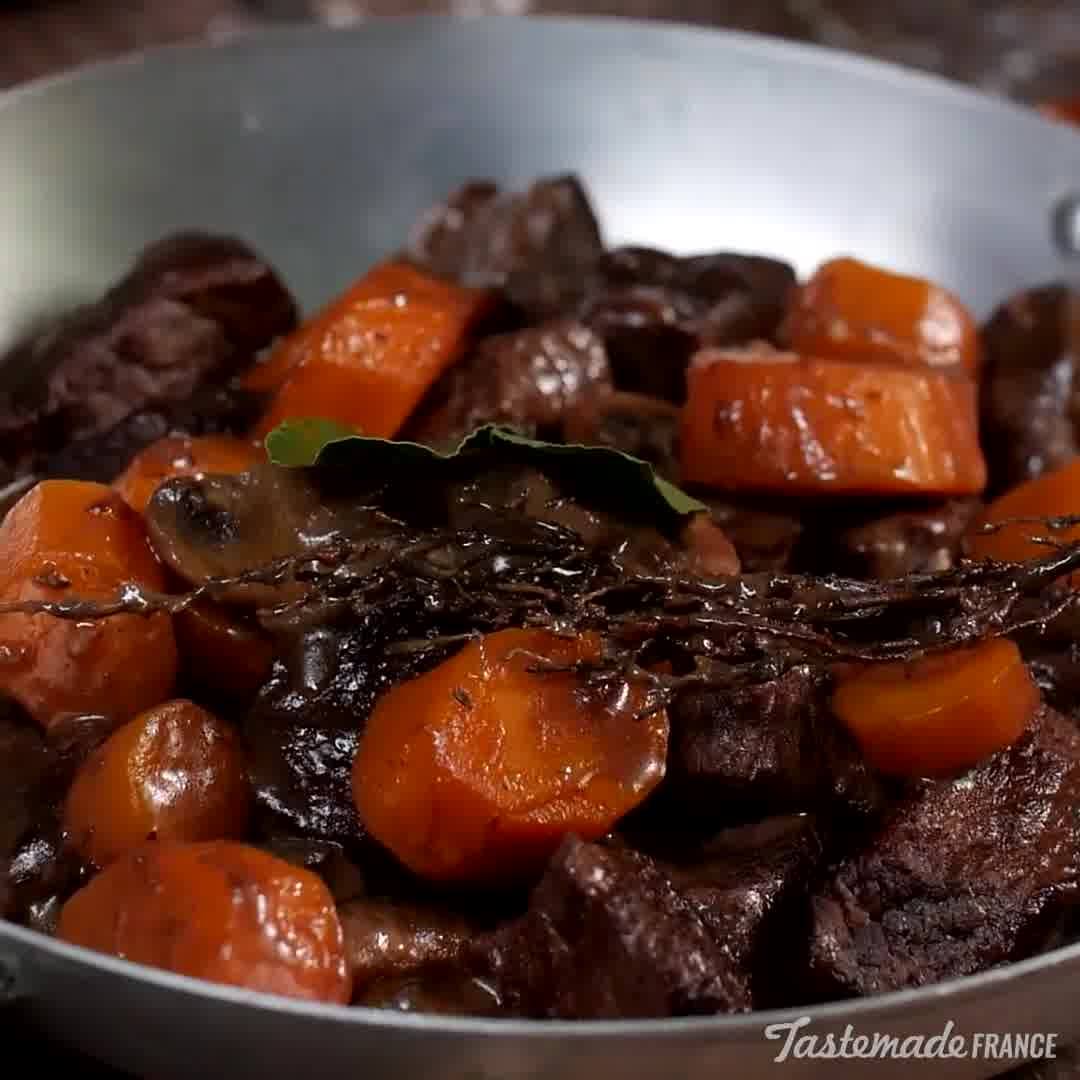 Ingredients
3 tablespoons olive oil
3¾ pounds beef bourguignon (cut into small pieces)
2¾ cups button mushrooms, halved
5 shallots, peeled
3 cloves of garlic, chopped
3¾ tablespoon flour
2¾ butter, softened
1¼ cups beef broth
1 bottle red Burgundy wine
2 bay leaves
3 thyme sprigs
2 dark chocolate squares
3 carrots, sliced
Instructions
Add olive oil to a Dutch oven or large pan, and brown the pieces of beef, keeping them spaced out while cooking. Remove and set aside.
Add some more olive oil to the pan, and sauté the mushrooms with the whole shallots and the garlic; cook until golden brown.
Add the butter and flour, and cook until the mix thickens. Then add the beef broth, wine and the pieces of beef.
Continue cooking on high heat until the sauce begins to thicken, then add the thyme and bay leaves. Cover the pan and simmer on medium heat for 2½ hours, stirring every 30 minutes.
Add the chunks of chocolate and carrots. Season with salt and pepper, and cook for another 30 minutes.
Watch the recipe video here:
Easy, impressive, delicious – this dish checks all the boxes.Taste for Yourself: taste.md/2j69yaH?: @Tastemade France

Posted by Tastemade on Saturday, June 23, 2018