Chewy Brownies
These are quite possibly the most chewy, moist brownies we've ever made.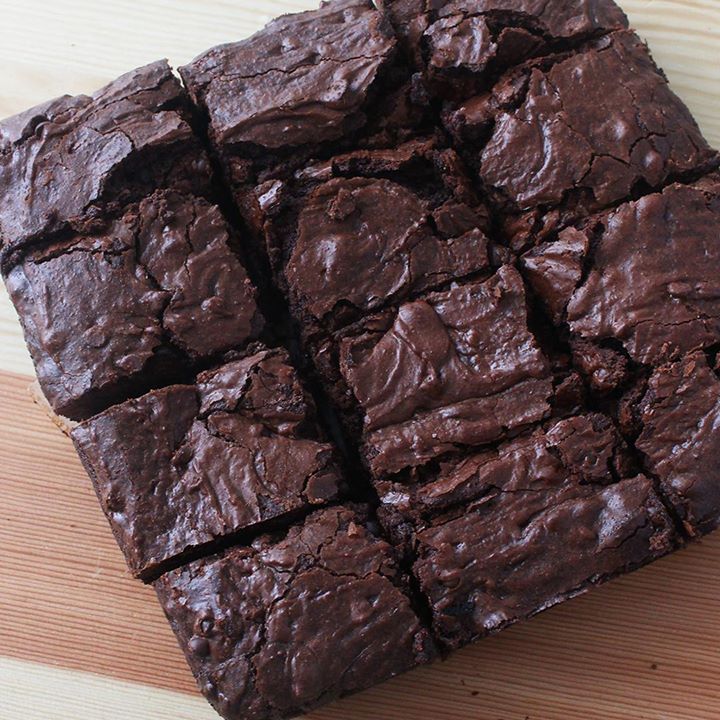 Ingredients
12 ounces bittersweet chocolate, melted
1 cup unsalted butter, melted
3 cups granulated sugar
6 eggs
½ cup cocoa powder
Pinch of salt
1¼ cups all-purpose flour
¾ cup mini chocolate chips
Instructions
Place the bittersweet chocolate and butter in a heat-proof bowl over a pot of simmering water. Stir until fully melted, then remove from the heat.
Gradually whisk in the sugar and add the eggs one at a time, mixing after each addition. Add the cocoa powder and the pinch of salt.
Gently fold the flour into the mixture with a rubber spatula and add the mini chocolate chips.
Pour the mixture into a square 9x9-inch cake pan that has been butter and lined with parchment paper, ensuring that excess parchment paper is hanging off of both sides. Smooth the surface of the batter and bake at 350 degrees for 60 to 80 minutes or until fully cooked.
Place the pan on a wire rack and allow the brownies to cool completely while still in the pan.
Slice and enjoy!
Watch the recipe video here:
These are quite possibly the most chewy, moist brownies we've ever made.Full Recipe: taste.md/2hlzj5D

Posted by Tastemade on Thursday, February 22, 2018