Cherry Pie Cookies
We didn't think pie season could get any better…until we made these four-ingredient cherry pie cookies! Personalize your own with your favorite cookie cutters and pie filling.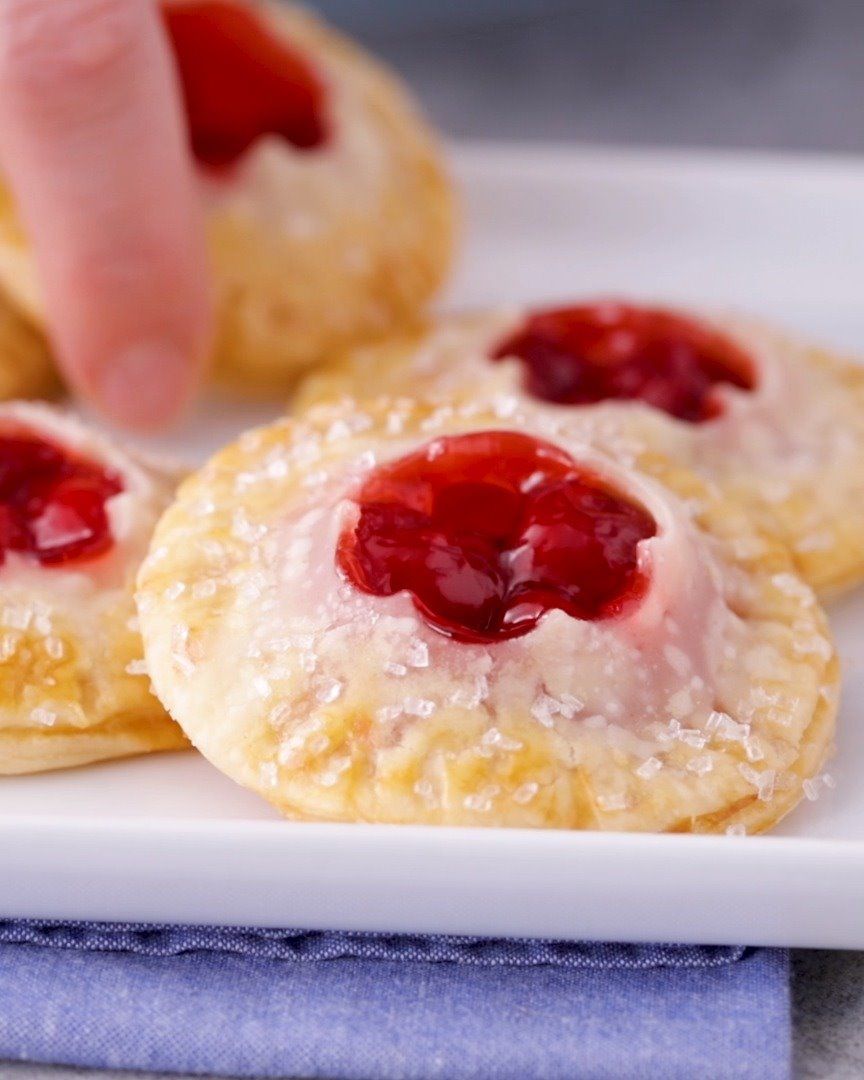 Ingredients
1 box Pillsbury™ refrigerated pie crust, softened as directed on box
1 cup more fruit cherry pie filling (from 21-oz can)
1 egg, beaten
2 teaspoons coarse white sparkling sugar
Instructions
Heat oven to 375°F. Line large cookie sheets with cooking parchment paper.
Unroll 1 pie crust on lightly floured work surface. Using rolling pin, roll pie crust into 12-inch round. Using 3-inch round cookie cutter, cut out 16 rounds from pie crust, rerolling scraps as needed. Repeat rolling and cutting with second pie crust.
Place 8 rounds on each cookie sheet. Spread 1 tablespoon pie filling in center of each round, leaving an edge. Brush edge of rounds with beaten egg. Using small (1 to 1½-inch) cookie cutter of your choice, cut out center in each of the remaining 16 rounds. Top each bottom with cut out dough round, pressing down on outer edges with fork to seal.
Brush tops of dough rounds with egg; sprinkle sugar on tops.
Bake 17 to 19 minutes or until golden brown on top and edges. Remove to cooling rack and cool completely, about 30 minutes.
Watch the recipe video here: