Cheesesteak Chimichangas
Cheesesteak Chimichangas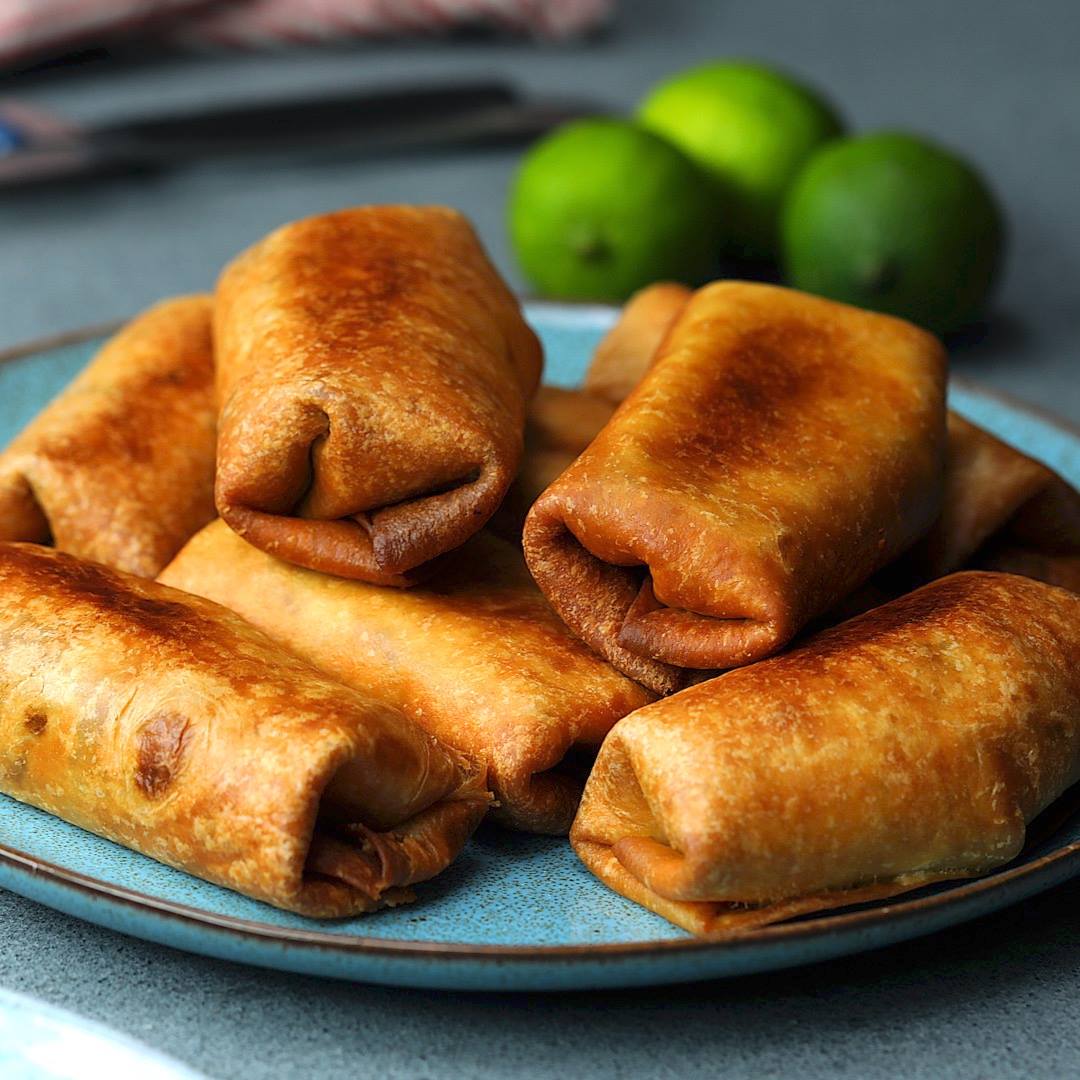 Ingredients
400g minced beef
1 onion, chopped
1 green pepper, chopped
1 cup mushrooms
2 cloves garlic, finely chopped
2 tbsp olive oil
½ tsp cayenne
2 tbsp ketchup
2 tbsp worcestershire sauce
salt and pepper
250ml beef stock
8 flour tortillas
1 cup cheddar, grated
1 cup mozzarella, grated
Instructions
Heat the 2 tbsp olive oil over medium heat and add the onion, pepper and garlic. Season with ½ tsp salt. Fry, stirring frequently, for 10 minutes or so. Turn the heat up high and add the beef. Fry, breaking up with a spoon as you go. When all browned, add the ketchup, worcestershire sauce, pepper, cayenne and beef stock. Cover and cook for 30 minutes over low heat. Set aside to cool slightly.
Lay your tortillas on a board. In the centre, place 2 tbsp grated mozzarella. Spoon on 3 tbsps of the beef mix, then top with 2 tbsp cheddar.
Brush the top of the tortilla with flour paste. Roll up the tortilla, tucking in the sides as you go. Set aside until you've used all of your mix.
Shallow fry until nicely browned all over and hot through.
Serve.
Watch the recipe video here:
Cheesesteak Chimichangas

Posted by Twisted on Monday, August 6, 2018