Green Tea Cooler
Cool down with this cucumber cocktail made using Ketel One Botanical.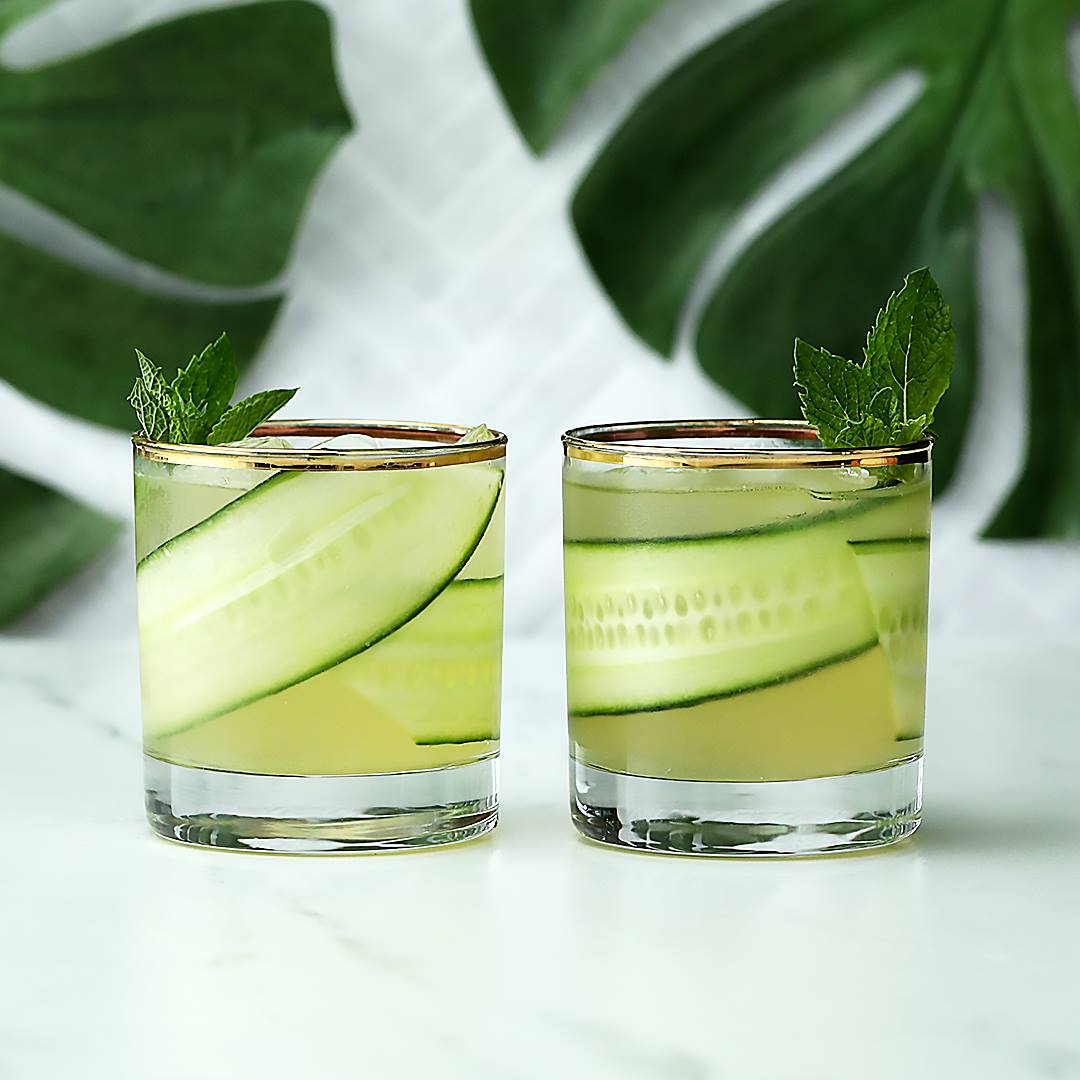 Ingredients
2-inch cucumber, sliced
3 ounces Ketel One Botanical Cucumber & Mint Vodka 3 ounces green tea, steeped with 1⁄2 cup mint leaves
1 ounce lime juice
Sparkling water
Cucumber sticks, for garnish
Mint, for garnish
Instructions
Pour vodka into martini shaker. Add green tea, lime juice, and ice. Shake vigorously.
Fill 2 glasses with ice. Fill glasses 2⁄3 of the way with cocktail, then fill remaining 1⁄3 of
glass with soda water.
Garnish with cucumber sticks and mint.
Watch the recipe video here:
Green Tea CoolerCool down with this cucumber cocktail made using Ketel One Botanical.

Posted by Tasty on Monday, August 6, 2018