Cheese Stuffed Cajun Chicken
Along with the chicken being topped with the perfect combination of seasonings, it's stuffed with pepper jack cheese and spinach. This was easily the juiciest chicken I have ever experienced in my life. I love the moment when you bite into something that you just made with love and it turns out to be everything you wished for. Moments like those are what I live for with cooking. This recipe is perfect for a date night with friends or a loved one! Impress them with your skills!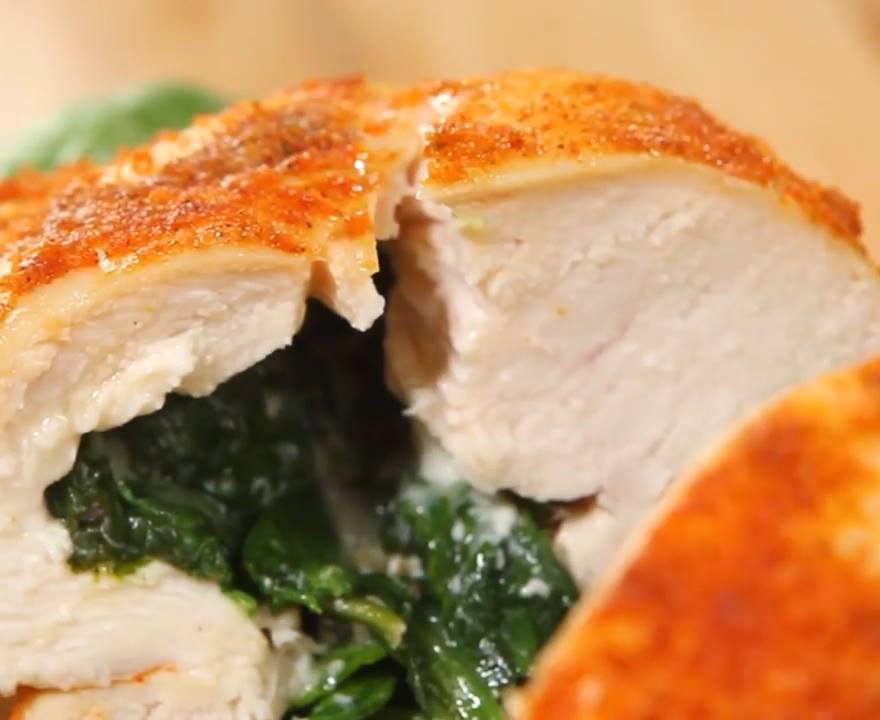 Ingredients
2 average sized chicken breasts
2 ounces pepper jack cheese, shredded (you can use up to 6 oz)
½ cup of cooked spinach (or defrost frozen spinach)
1 Tbsp Olive oil
1 Tbsp Cajun seasoning
½ Tbsp breadcrumbs
Freshly ground black pepper and sea salt, to taste
Instructions
Preheat oven to 350 degrees.
Pound the chicken breast flat, but not too thin.
Throw in pepper jack cheese, spinach, salt, and pepper into a medium-sized bowl.
In another bowl, mix the Cajon spice with the breadcrumbs.
Provide a serving of about ¼ c of the spinach mixture onto each chicken breast.
Make rolls of each chicken breast firm and hold together with plenty of toothpicks.
Drizzle olive oil onto each chicken.
Add the Cajon seasoning on top.
Place a sheet of foil onto a tray and then lay chicken rolls with folded parts facing down onto the sheet.
Let the chicken cook through for 35 to 40 minutes.
Take out toothpicks or ties before serving.
Enjoy!
Watch the recipe video here: