Grilled Fajita Stuffed Chicken
Grilled Fajita Stuffed Chicken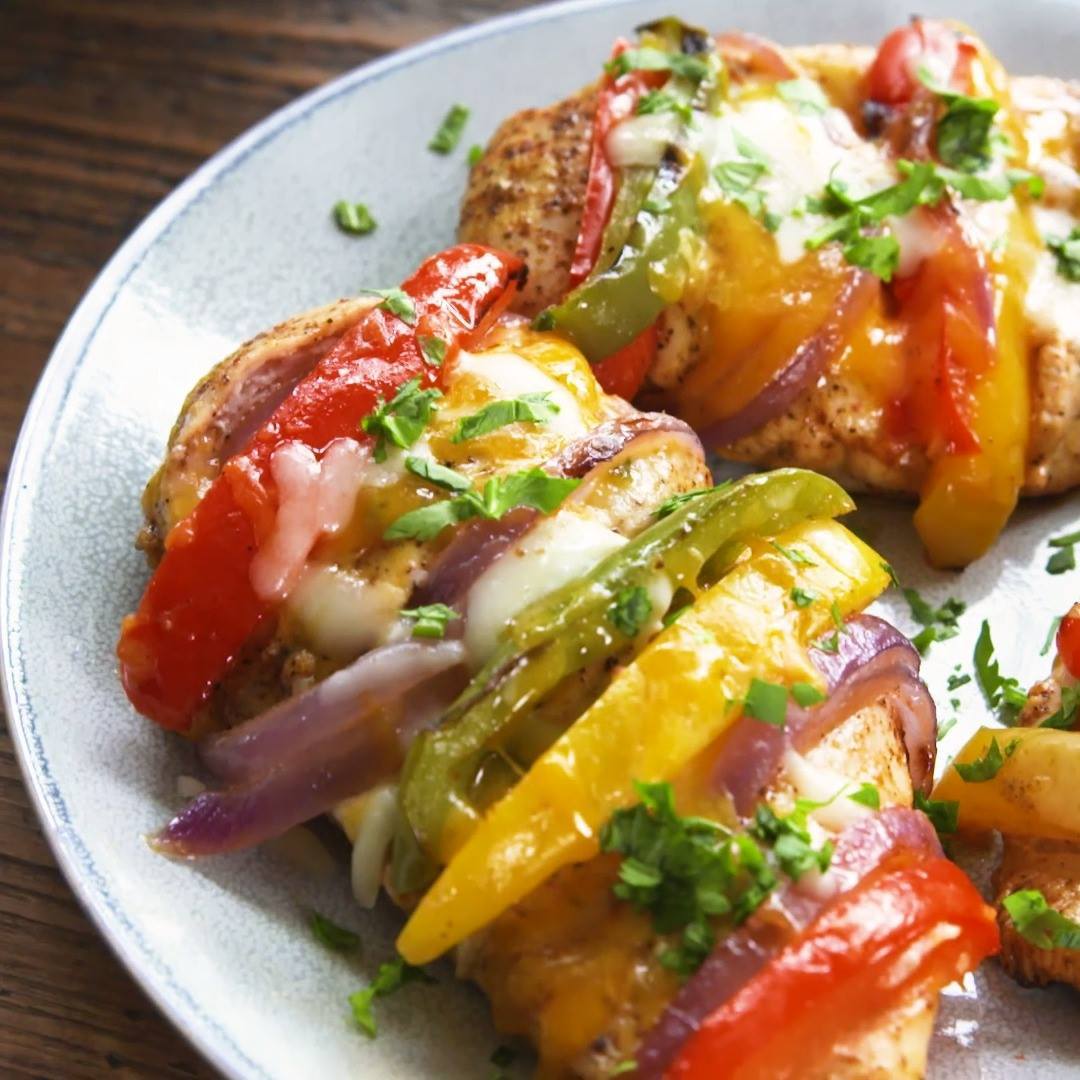 Ingredients
¼ c. extra-virgin olive oil
Juice of 1 lime
1 tsp. chili powder
½ tsp. garlic powder
½ tsp. ground cumin
Kosher salt
Freshly ground black pepper
2 lb. boneless skinless chicken breasts
1 bell peppers, sliced
½ small red onion, cut into half moons
½ c. shredded cheddar
½ c. shredded pepper jack
Lime wedges, for serving
Chopped cilantro, for garnish (optional)
Instructions
In a medium bowl, whisk together olive oil, lime juice, chili powder, garlic powder, and cumin. Toss chicken breasts in mixture, cover with plastic wrap, and refrigerate for at least 20 minutes and up to 4 hours.
Preheat grill to medium-high. Before grilling, shake off excess marinade from chicken transfer to a plate. Season both sides of chicken with salt and pepper. Use a paring knife to create slits in each chicken breast about ½" apart. (Be careful not to cut all the way through!) Stuff chicken with bell pepper and onion.
Lay out four pieces of foil. Place a stuffed chicken breast onto each, then top with each with cheese. Fold foil around chicken to create a packet.
Place on grill and cook until chicken is cooked through and cheese has melted, about 20 minutes.
Squeeze lime juice over chicken and garnish with cilantro.
Watch the recipe video here: