Mermaid Ice Cream
This calls for a shellebration.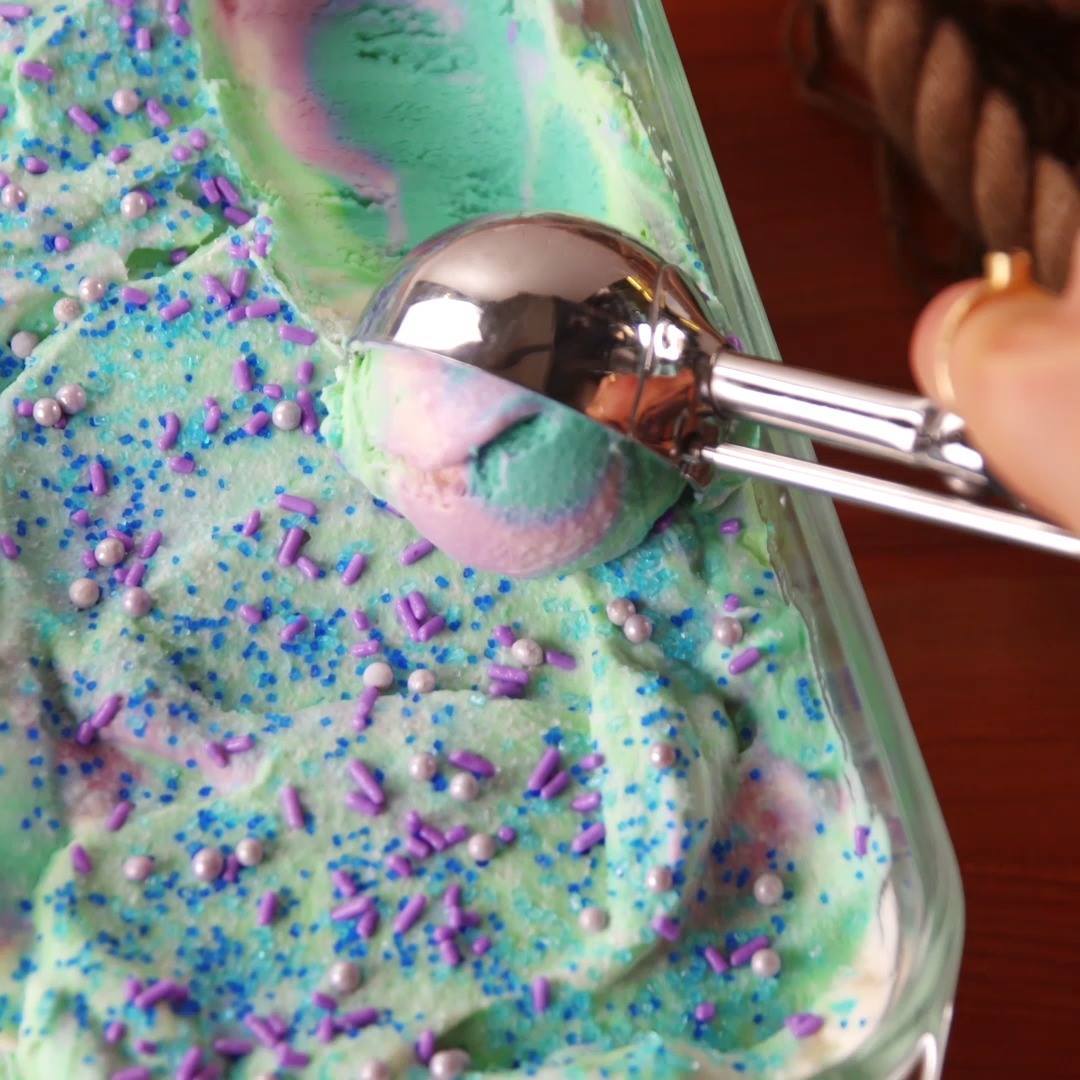 Ingredients
3 c. heavy cream
1 14-oz. can sweetened condensed milk
1 tsp. pure vanilla extract
green, blue, and purple food coloring
Sprinkles, for topping (optional)
Instructions
In a large bowl using a hand mixer or in the bowl of a stand mixer using the whisk attachment, beat heavy cream until medium peaks form.
Fold in sweetened condensed milk and vanilla until totally combined, then divide mixture among five bowls.
Add a different color food coloring to each bowl (we used different amounts of green, blue, and purple) and stir until combined.
Layer dollops of the colors in a 9"-x-5" loaf pan until you run out of the mixture.
Run a knife through the mixture to swirl the colors 3 or 4 times and then smooth top.
Top with sprinkles (if using) and freeze until firm, 5 hours.
Remove from freezer and let soften, 5 to 10 minutes, then scoop and serve.
Watch the recipe video here:
Watching this Mermaid Ice Cream come together is MESMERIZING.Full recipe: http://dlsh.it/yNAlYRz

Posted by Delish on Thursday, May 24, 2018