The Ultimate S'mores Cookie
These cookies taste just like a s'more, no campfire required. The graham crackers really come through in the cookie, while the melty chocolate melds with toasted marshmallow during the baking process.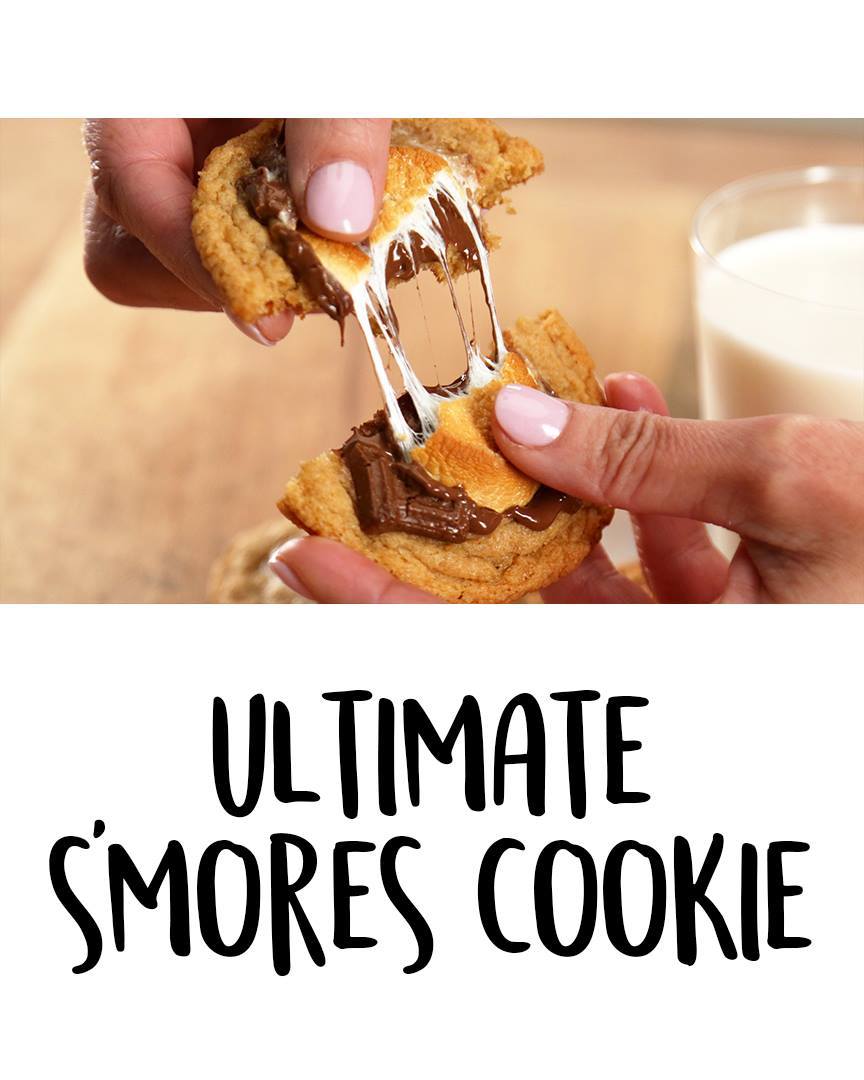 Ingredients
11 ounces all-purpose our
12 graham cracker rectangles,
crushed (1½ cups graham cracker
crumbs)
1½ teaspoons baking powder
1½ teaspoons kosher salt
1 teaspoon baking soda
1¼ cups (10 oz.) unsalted butter,
softened
1¼ cups dark brown sugar
1 cup plus 2 Tbsp. granulated sugar
2 large eggs
2 teaspoons vanilla extract
8 (1.55-oz.) milk chocolate bars
(such as Hershey's), each broken
into 6 pieces
22 jumbo marshmallows, halved
crosswise
Instructions
Whisk together flour, cracker crumbs, baking powder, salt, and baking soda in a medium bowl. Set aside.
Beat together butter, brown sugar, and granulated sugar with a stand mixer at medium-high speed until very light and fluffy, about 5 minutes. Add eggs, 1 at a time, beating to incorporate. After adding both eggs, continue to beat until very whipped, 3 to 4 minutes. Add vanilla.
Reduce speed to low, and gradually add flour mixture to butter mixture. Beat until combined, about 10 seconds.
Scoop cookies with a 1½-inch scoop about 2 inches apart onto a baking sheet lined with parchment paper. Flatten cookies slightly, and press a chocolate piece into each cookie. Top each with a halved marshmallow. Cover baking sheets with plastic wrap, and chill at least 24 hours, and up to 48 hours (or alternatively, freeze about 15 minutes).
Preheat a convection oven to 450°F (or a conventional oven to 425°F). Bake cookies in preheated oven on lined baking sheets until puffed and golden and marshmallow is browned, about 7 minutes. Let cookies stand about 5 minutes before transferring to a wire rack to cool until set, about 5 more minutes.
Watch the recipe video here: