3-Ingredient Oreo™ Stuffed Cinnamon Rolls
Yep, we went there. Though we love Pillsbury™ Grands!™ cinnamon rolls on their own, we just couldn't resist stuffing them with crushed Oreo™ cookies and coating them in a cream cheese icing for an irresistible treat that is kind of outrageous (in the very best way). Is it breakfast or dessert? You decide!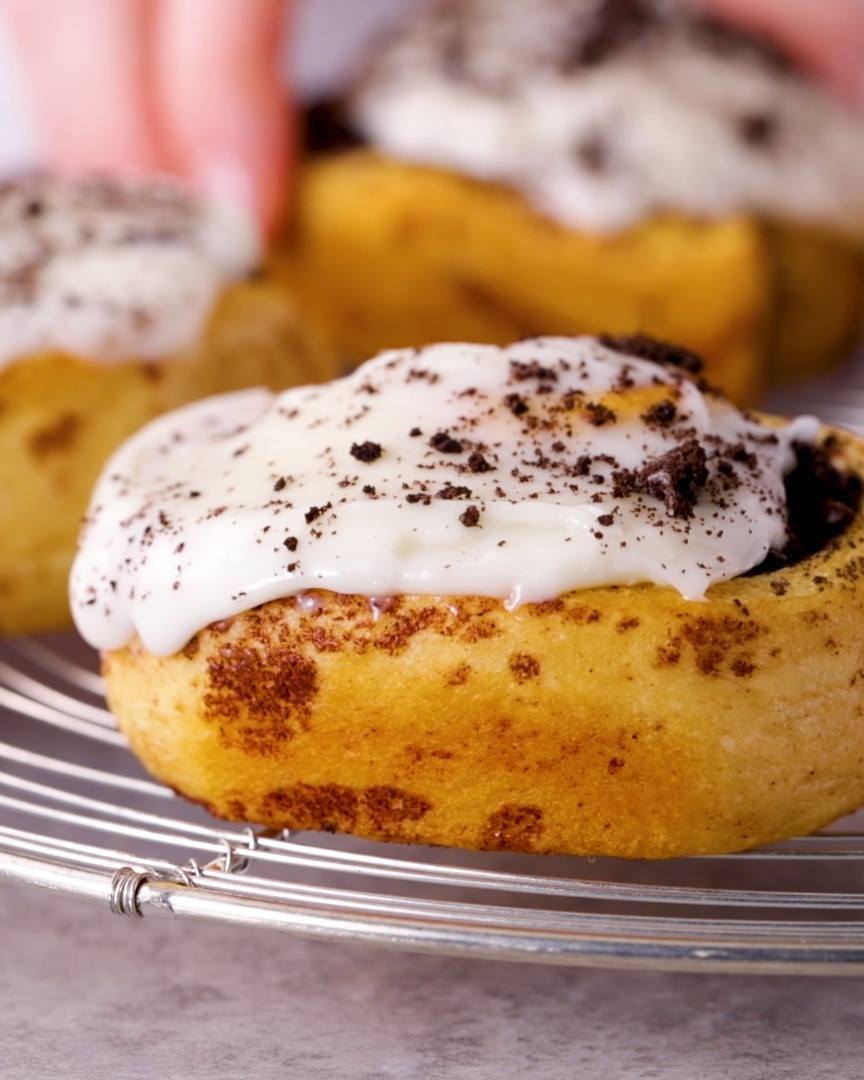 Ingredients
1 can (17.5 oz) Pillsbury™ Grands!™ cinnamon rolls with icing
1½ cups chopped Oreo™ cookies (about 13 cookies)
2 oz (from 8-oz package) cream cheese, softened
Instructions
Heat oven to 350°F. Spray 9-inch round cake pan with cooking spray.
Separate dough into 5 rolls; reserve icing. Unroll each cinnamon roll. Press ¼ cup of the chopped cookies onto each dough strip, and roll back into spiral. If necessary, replace any cookies that may fall out while rolling up. Place rolls in pan.
Bake 17 to 21 minutes or until tops are golden brown.
In small bowl, beat icing (from cinnamon roll can) and cream cheese with spoon or electric mixer on medium speed until no lumps remain. Spread icing mixture on top of warm cinnamon rolls; garnish with remaining ¼ cup chopped cookies. Serve warm.
Watch the recipe video here: