Caramel Apple Monkey Bread
Ooey-gooey caramel apple monkey bread!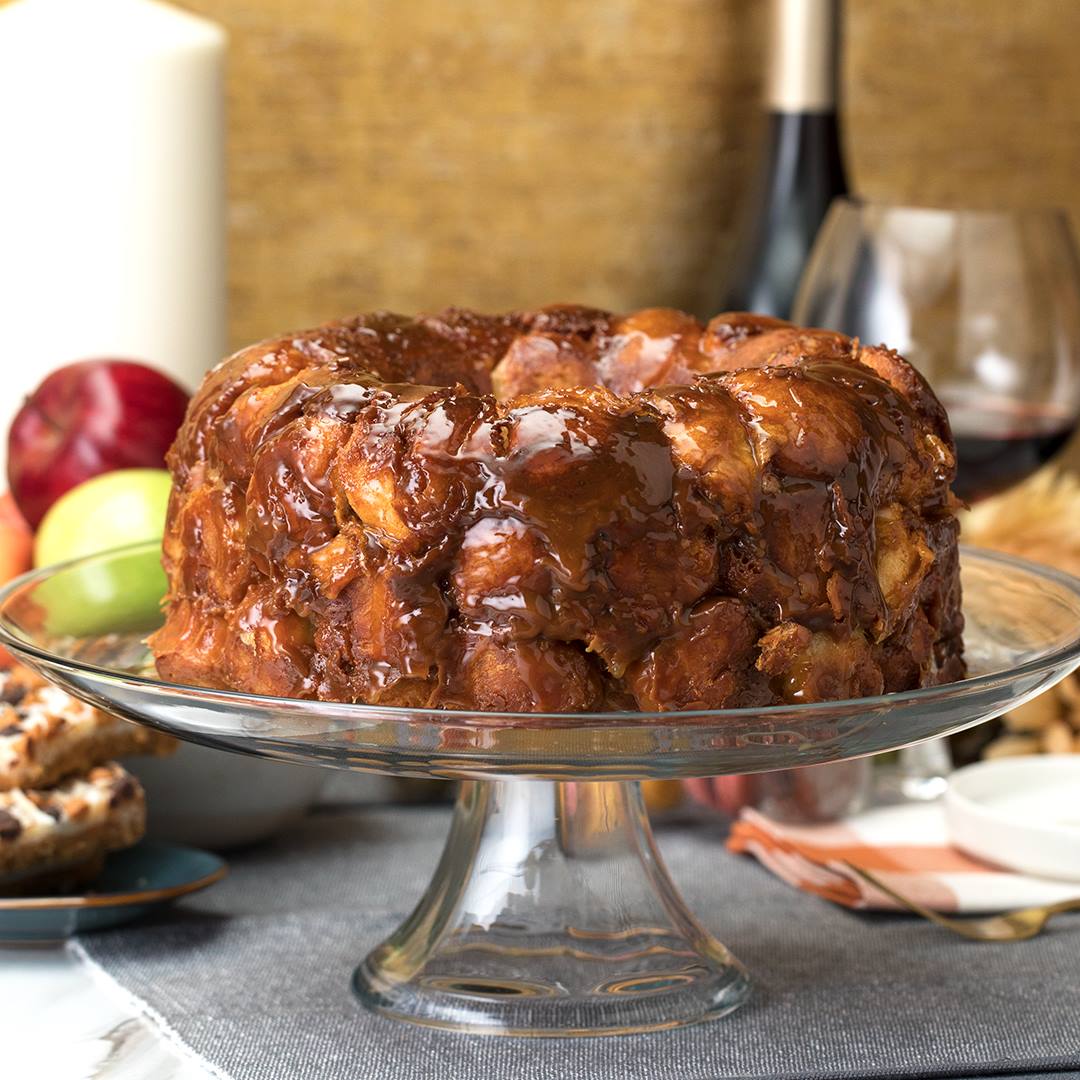 Ingredients
2 Granny Smith apples
Squeeze of lemon
3 cans refrigerated biscuits
2 boxes Private Selection Milk Chocolate Sea Salt Caramels 1 teaspoon vanilla extract
3⁄4 cup heavy cream
Instructions
Preheat oven to 350oF.
Peel apples, then chop into a small dice (each piece will be 1⁄4"-1⁄2" big). Toss apples with a squeeze of lemon to prevent browning.
Unwrap biscuits and cut each biscuit into quarters. Flatten each biscuit quarter, place 2-3 apple pieces inside and fold biscuit into a ball around the apples. Place ball in a greased bundt pan. Repeat with the rest of the biscuits and apples.
Place Private Selection Milk Chocolate Sea Salt Caramels in a saucepan. Pour vanilla extract and heavy cream on top. Heat over medium-low heat, whisking continuously, until caramels melt into a smooth sauce.
Pour sauce on top of monkey bread.
Bake bread for 50-60 minutes, covering halfway through with foil if the top gets too dark. (While baking, place a sheet tray on the rack to catch any falling caramel sauce.)
Remove from oven. Flip out of pan and let cool for a few minutes before serving.
Watch the recipe video here:
Ooey-gooey caramel apple monkey bread!

Posted by Tasty on Sunday, November 11, 2018