Bacon Wrapped Pizza Stuffed Chicken
These bacon wrapped bundles of joy are beautiful to behold. Staggeringly simple but utterly delicious, the flavours of pizza in a well seasoned chicken roll - what more could you want?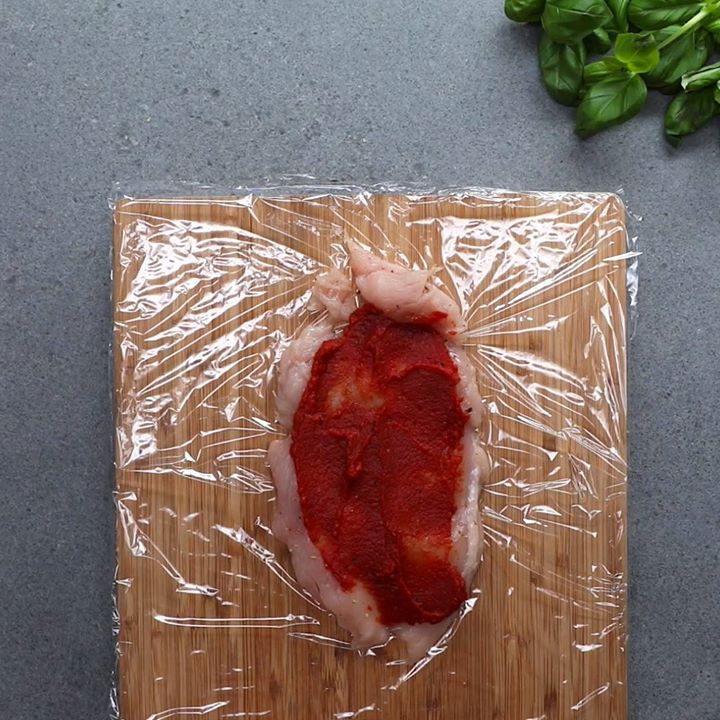 Ingredients
4 large chicken breasts
1 tbsp salt
1 tbsp pepper
1 tbsp oregano
½ cup pizza sauce
1 packet pizza pepperoni
1 packet sliced mozzarella
Roughly 2 packs streaky bacon, stretched out with the blade of a knife
Instructions
Place each chicken breast between clingfilm and bash them with a rolling pin to flatten them out, then season with salt, pepper and dried oregano.
Spread each breast with pizza sauce and top with pepperoni and mozzarella, then roll up the breast and place on another sheet of clingfilm.
Holding the edges roll it all up into a tight bundle then leave all four to chill in the fridge.
Take one of the chicken parcels and place half the bacon out in a cross shape. Place the chicken parcel in the middle and fold over the sides to form a neat package.
Bake at 180°C for around 50 minutes until cooked though. Serve with chips and salad.
Watch the recipe video here: