Sour Patch Grapes
You won't believe how much these grapes taste like the actual candy.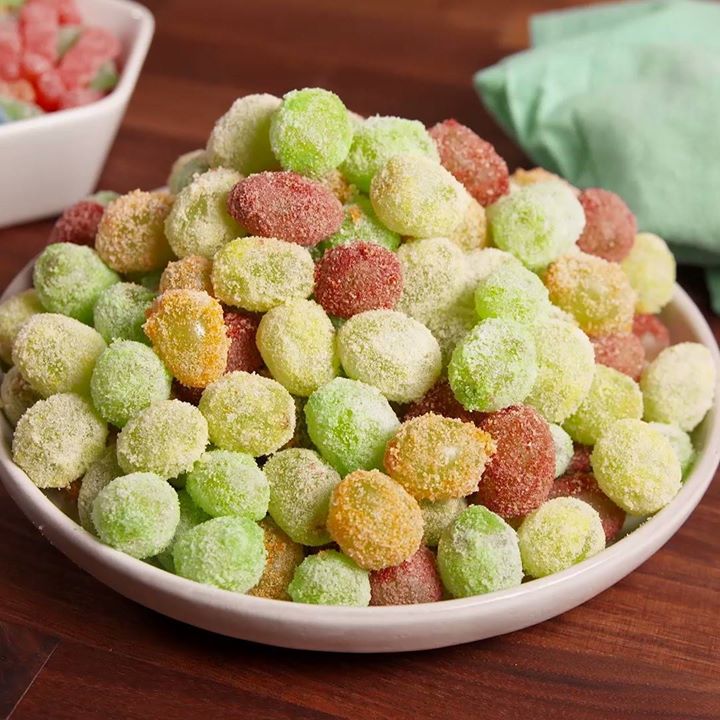 Ingredients
1½ lb. green grapes
½ lemon
1 package cherry Jell-o (3 oz.)
1 package orange Jell-o (3 oz.)
1 package lemon Jell-o (3 oz.)
1 package lime Jell-o (3 oz.)
Instructions
Place each Jell-o flavor in a gallon-sized resealable plastic bag. Set aside.
Remove grapes from stems and rinse in a colander, shaking the colander to remove any excess water (grapes should be damp, not dripping wet). Spritz with lemon juice, tossing the grapes to lightly coat them.
Place a handful in each bag, sealing and shaking to coat.
Remove from resealable bags, plate and serve.
Watch the recipe video here:
Sour Patch Grapes are the most addictive thing you'll ever eat.Full recipe: http://dlsh.it/gPRyDEf

Posted by Delish on Saturday, February 24, 2018