Crab Mac & Cheese
THIS is the fancy mac worthy of your holiday table.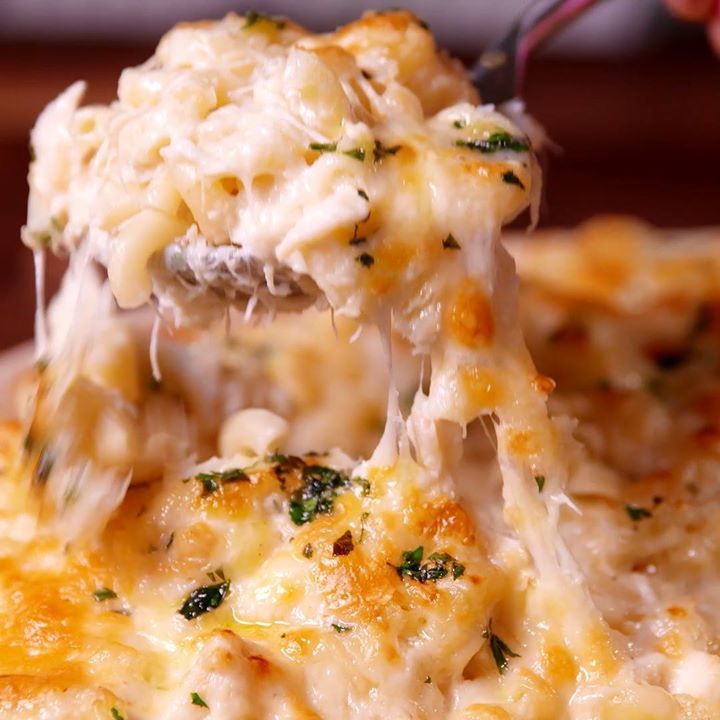 Ingredients
1 lb. elbow pasta
¼ c. butter
1 shallot, finely diced
3 cloves garlic, minced
¼ c. all-purpose flour
2 c. milk
kosher salt
Freshly ground black pepper
1 c. shredded white Cheddar
1 c. shredded mozzarella
1 lb. lump crab meat
Chopped fresh parsley, for garnish
Instructions
Preheat oven to 375º. In a large pot of boiling water, cook elbows according to package directions until al dente. Drain and return to pot.
Meanwhile, in a large skillet over medium heat, melt butter. Add shallot and garlic and cook until fragrant and softened, 3 minutes. Add flour and whisk until combined and golden, 1 minute. Add milk and season with salt and pepper. Simmer 2 minutes, until sauce is thickened and smooth.
Stir in ½ white cheddar and mozzarella until melty, then remove from heat.
Add sauce and crab meat to pot with cooked elbows and stir until completely combined.
Sprinkle with remaining ½ cup cheddar and parsley and bake until bubbly, 20 minutes.
Serve.
Watch the recipe video here:
The only thing better than macaroni and cheese? Crab Mac & Cheese.Full recipe: http://dlsh.it/xaKdDym

Posted by Delish on Friday, March 23, 2018