Meat Lovers Star Pizza
A star is born with this star-shaped pizza filled with cheese and Italian sausage with pizza sauce, pepperoni and more at its center.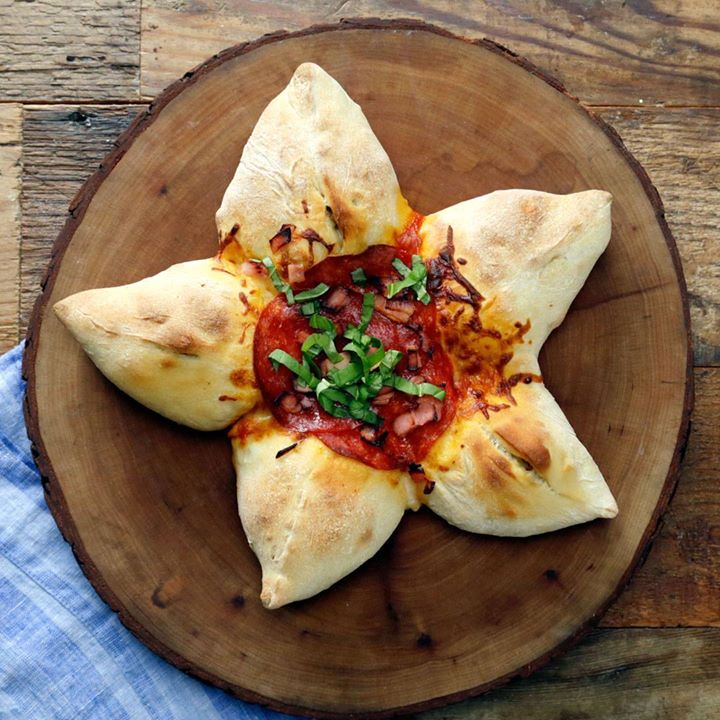 Ingredients
1 pound store-bought pizza dough
1½ cups mozzarella cheese, shredded
½ cup pizza sauce
½ cup Italian sausage, crumbled and cooked
½ cup ham, chopped
3 slices pepperoni
Fresh basil, chopped
Instructions
Preheat the oven to 375 degrees.
Roll out the dough on a floured surface. Place in the center of a floured baking sheet.
Using a knife or a pizza cutter, make 5 cuts from the edge of the pizza to about 3 inches into the center.
Sprinkle half the cheese into each cut section, and top with sausage. Fold down the sections into the points of a star. Add sauce to the middle of the pizza dough, sprinkle with remaining cheese and top with pepperoni and ham. Bake 15 to 20 minutes until golden brown.
Remove from oven and garnish with fresh basil.
Watch the recipe video here:
This ultra meaty stuffed-crust pizza has got us seeing stars.Full Recipe: bit.ly/2BK3QI0

Posted by Tastemade on Sunday, March 11, 2018