Bacon Pickle Fries
No longer do you have to choose between pickles and fries.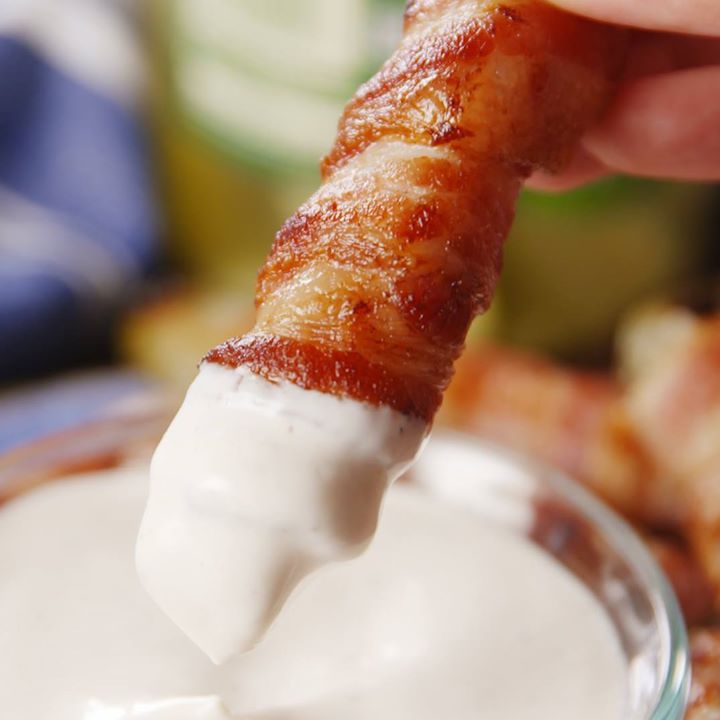 Ingredients
12 pickle spears
12 strips of bacon
¼ c. ranch dressing
Instructions
Preheat oven to 425°.
Wrap each pickle spear in bacon. Place the bacon-wrapped pickles on a baking sheet, seam side-down.
Bake until the bacon is cooked through and crispy, 12 to 15 minutes, turning halfway if needed.
Serve warm or at room temperature with ranch, if desired.
Watch the recipe video here: