Snickers Banana Bites
For when hunger strikes.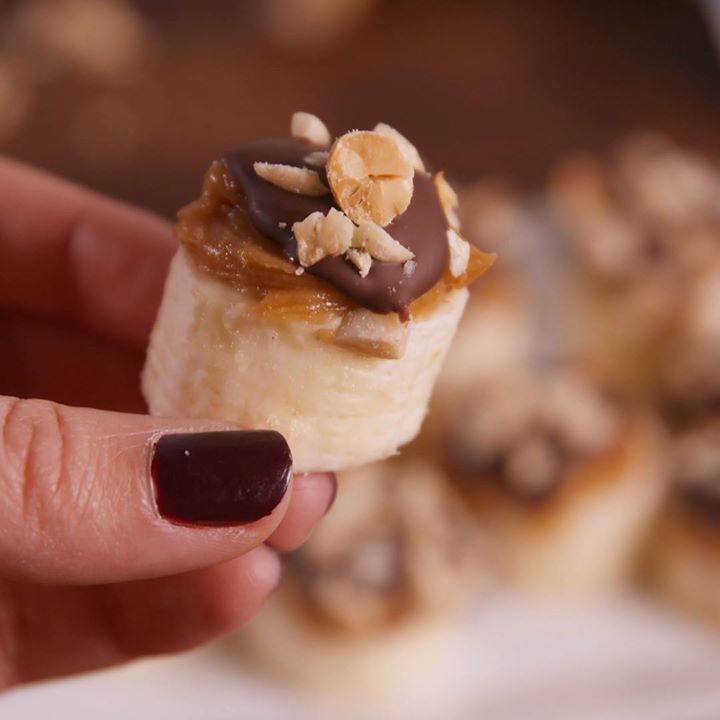 Ingredients
½ c. Caramel
¼ c. peanut butter
3 bananas, sliced into ½" coins
⅓ c. chocolate chips, melted
1 tbsp. coconut oil
¼ c. Chopped roasted peanuts
Instructions
Line a large baking sheet with parchment paper. In a medium bowl, combine caramel sauce and peanut butter and whisk until well combined. Spread a small amount of the caramel mixture onto each banana slice then place on baking sheet.
In a small bowl, whisk together melted chocolate and coconut oil. Spoon about a teaspoon of chocolate onto each banana then sprinkle with peanuts.
Freeze until the chocolate sets and the caramel hardens slightly, about 5 minute. Serve immediately.
Watch the recipe video here: