Cauliflower Tots
Cauliflower Tots recipe.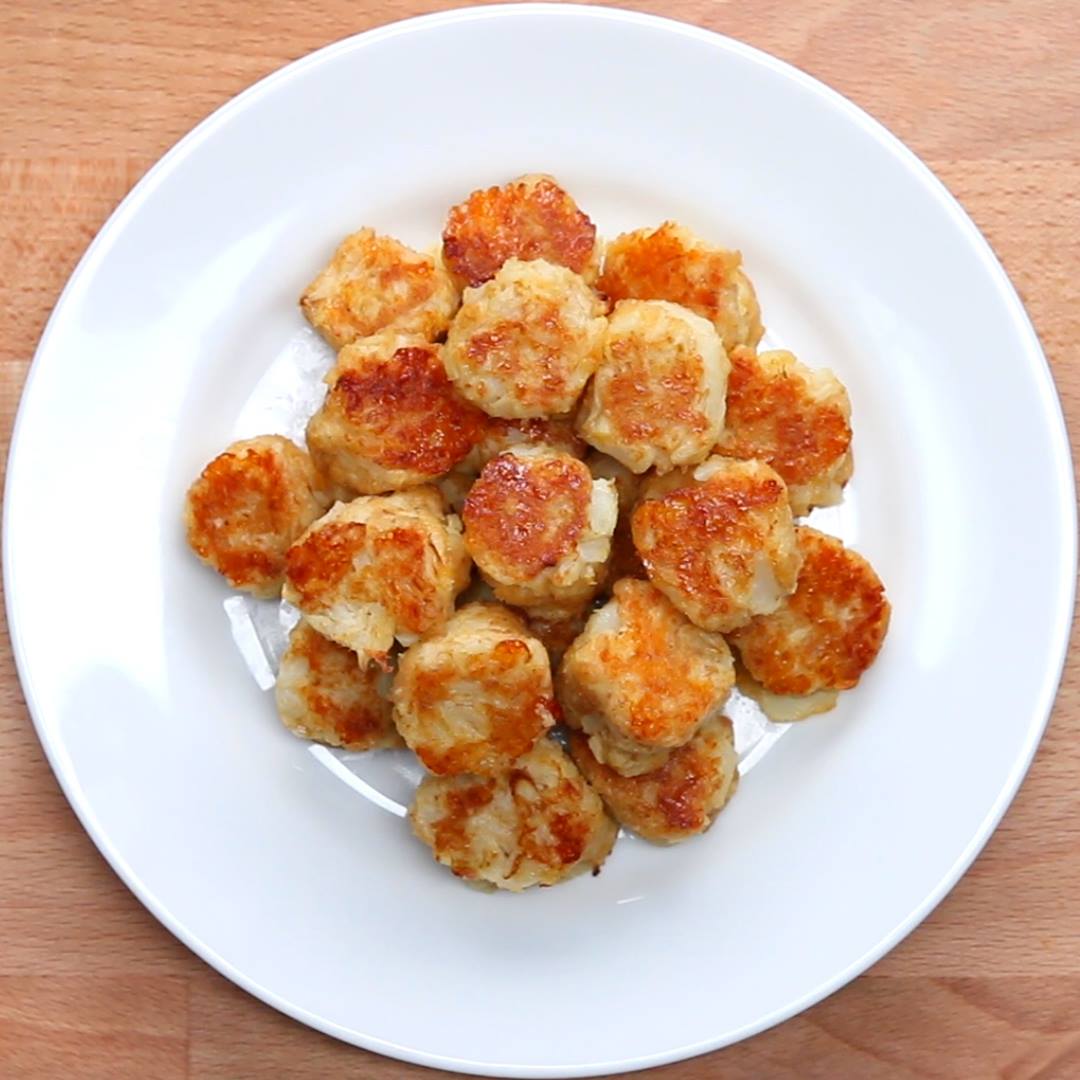 Ingredients
16 oz cauliflower, minced (455 g)
1 egg
⅔ cup bread crumbs (75 g)
1 cup cheddar cheese, shredded (100 g)
1 cup parmesan cheese, shredded (110 g)
2 large cloves garlic, minced
¼ teaspoon salt
Instructions
Fill a saucepan with water and bring to a boil. Aggressively season it with salt. Blanch the cauliflower in boiling water for about 5 minutes. Drain and finely chop the cooked cauliflower.
In a mixing bowl, add cauliflower, egg, bread crumbs, cheddar cheese, parmesan cheese, garlic, and salt. Chill in the refrigerator for 15-20 minutes.
Preheat your oven to 400°F (200°C).
Spray a nonstick baking sheet with nonstick spray.
Shape the mixture into tot shapes and spread them evenly on the sheet. Bake for 10 minutes at 400°F (200°C). Flip and then bake for an additional 10 minutes on the other side until golden brown.
Enjoy!
Watch the recipe video here:
Cauliflower tots when you need to be a little healthy ?FULL RECIPE: https://tasty.co/recipe/cauliflower-tots

Posted by Tasty on Tuesday, October 9, 2018