Avocado Bun BLT
We're ALL about those healthy fats.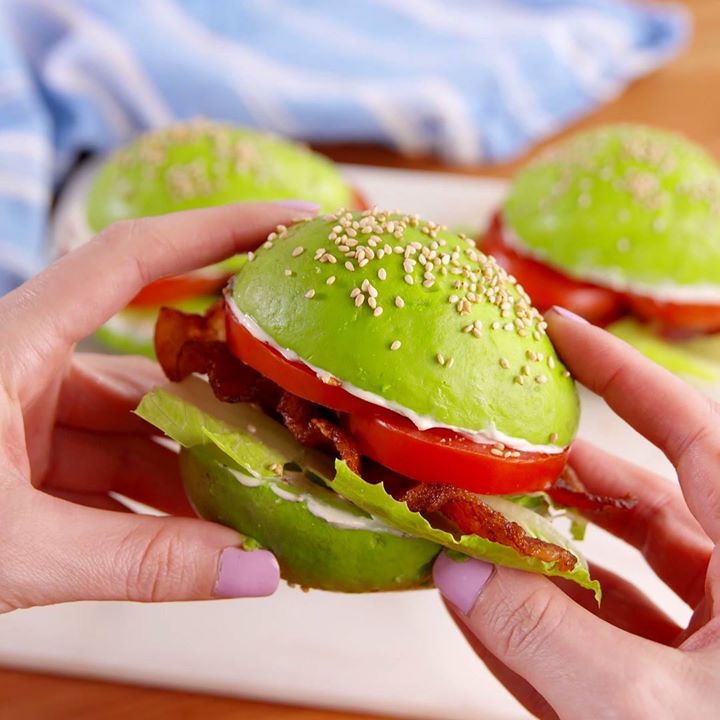 Ingredients
1 avocado, halved, pitted, and peeled
kosher salt
Freshly ground black pepper
2 tsp. mayo
3 pieces romaine
2 slices cooked bacon
2 tomato slices
Sesame seeds, for garnish
Instructions
Season bottom avocado "bun" with salt and pepper and slather with half the mayo.
Top with romaine, cooked bacon, tomato and season with more salt and pepper. Slather remaining avocado "bun" with remaining mayo and top on sandwich.
Sprinkle with sesame seeds and serve.
Watch the recipe video here: