Candy Wafer Pie
Skinny people are easier to kidnap. Stay safe, eat cake.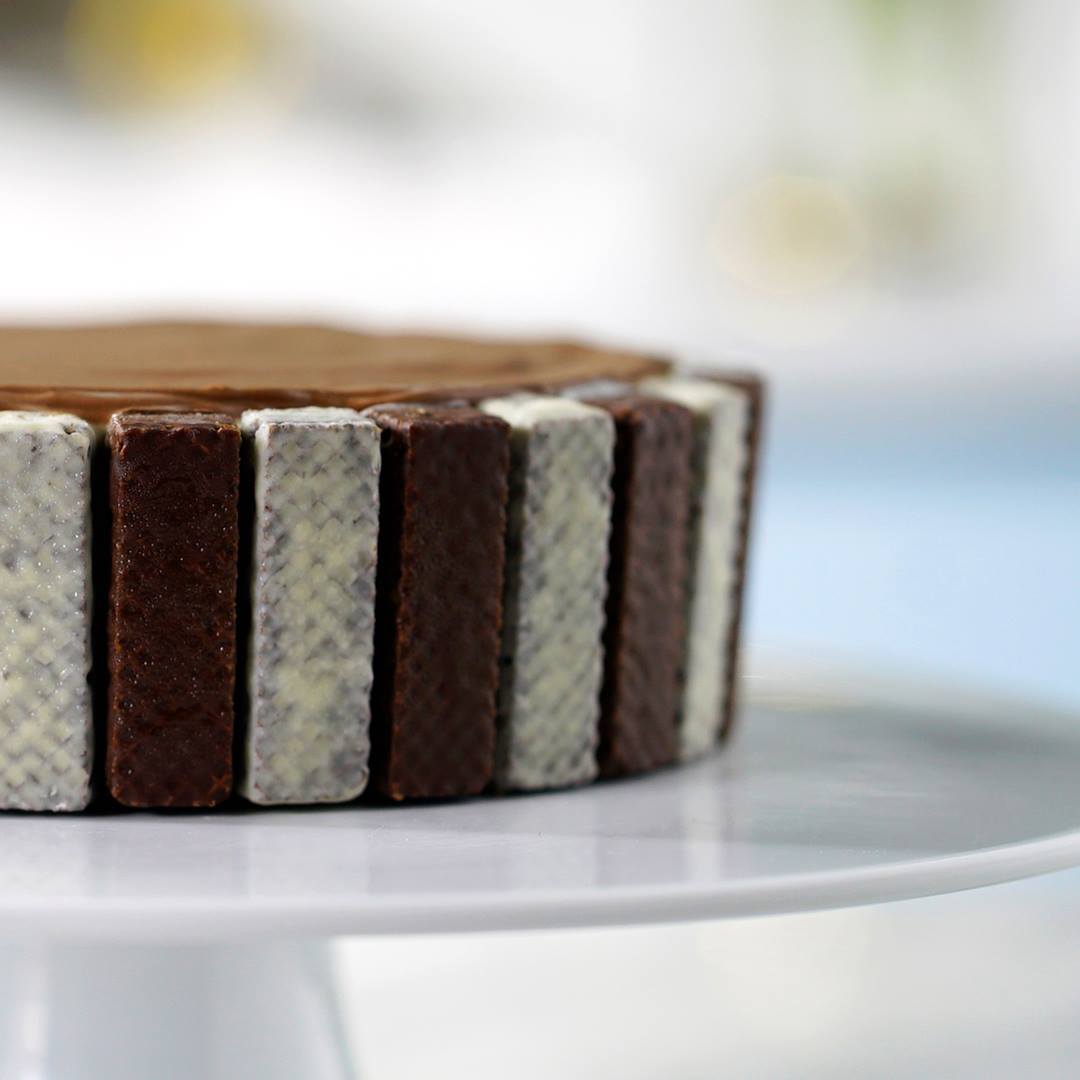 Ingredients
2 packages cookies 'n' cream Hershey's Mais (cookie wafers)
2 packages milk chocolate Hershey's Mais (cookie wafers)
2 cans condensed milk
1½ cups milk
2 egg yolks
1 teaspoon vanilla extract
1¼ cups heavy cream
Chocolate topping:
½ cup heavy cream
1 cup chopped bittersweet chocolate
Instructions
In a saucepan, add the condensed milk, milk and eggs. Simmer over low heat until it's the consistency of a thick cream. Remove from heat and add the vanilla extract. Transfer to a mixing bowl and stir in the heavy cream. Set aside.
In a springform pan, line the outer edges with the chocolate wafers, alternating colors. Use remaining wafers (about half a package each) to crush into crumbs and press into the bottom of the pan. Pour the condensed milk mixture into the mold, then freeze for 6 hours.
Heat the ½ cup heavy cream, then add to a bowl with the chopped chocolate and stir until the chocolate has melted completely. Pour this over the cake before serving.
Watch the recipe video here:
Sweet tooth? HA – more like sweet teeth. Taste for Yourself: taste.md/2Kunr0B?: Tastemade BrasilTry Tastemade TV, Free for 7 days: https://taste.md/2zcId3s

Posted by Tastemade on Saturday, July 7, 2018