Chicken Fajita cannelloni
We absolutely love pasta and chicken fajitas, so we decided to combine the two! Chicken Fajita Cannelloni will be a hit at the dinner table!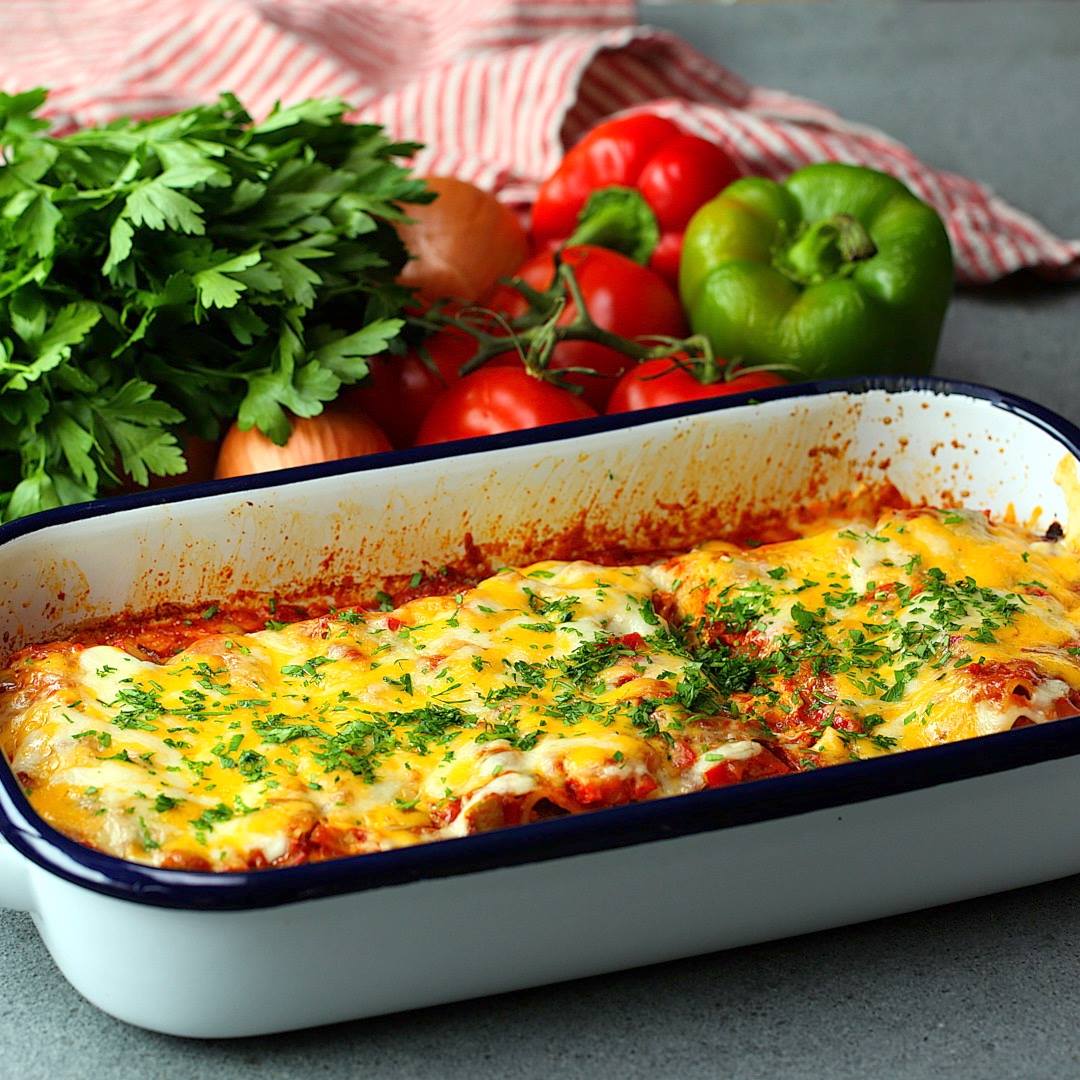 Ingredients
1 tbsp oil
2 white onions, diced
1 red and green pepper diced
2 tbsp Fajita seasoning
2 cloves garlic, minced
2 cups canned chopped tomatoes
3 chicken breasts, cooked and shredded
1 cup cream cheese
2 cups mixed cheddar, split
1 tbsp fajita seasoning
Salt and pepper to taste
Dry Cannelloni noodles
Chopped parsley
Instructions
Heat oil in a pan over medium heat. Fry onions and peppers until softened. Add garlic and fajita seasoning.
Pour in tomatoes and stir to coat well. Bring to a simmer, cover and cook for 20 minutes on medium-low.
Remove from heat.
In bow mix together chicken, cream cheese, 1 cup cheddar, 1 tbsp fajita seasoning and and pepper to taste. Pipe into cannelloni noodles until filled.
Place half of sauce on the bottom of a baking dish. Arrange cannelloni noodles on top. Top with remaining sauce and remaining cheese.
Cover and bake for about 40 minutes at 180ºC.
Remove cover and grill for 5 minutes.
Sprinkle with parsley, enjoy!
Watch the recipe video here:
Chicken Fajita cannelloni

Posted by Twisted on Thursday, August 9, 2018