APPLE PIE COOKIES
Apple Pie Cookies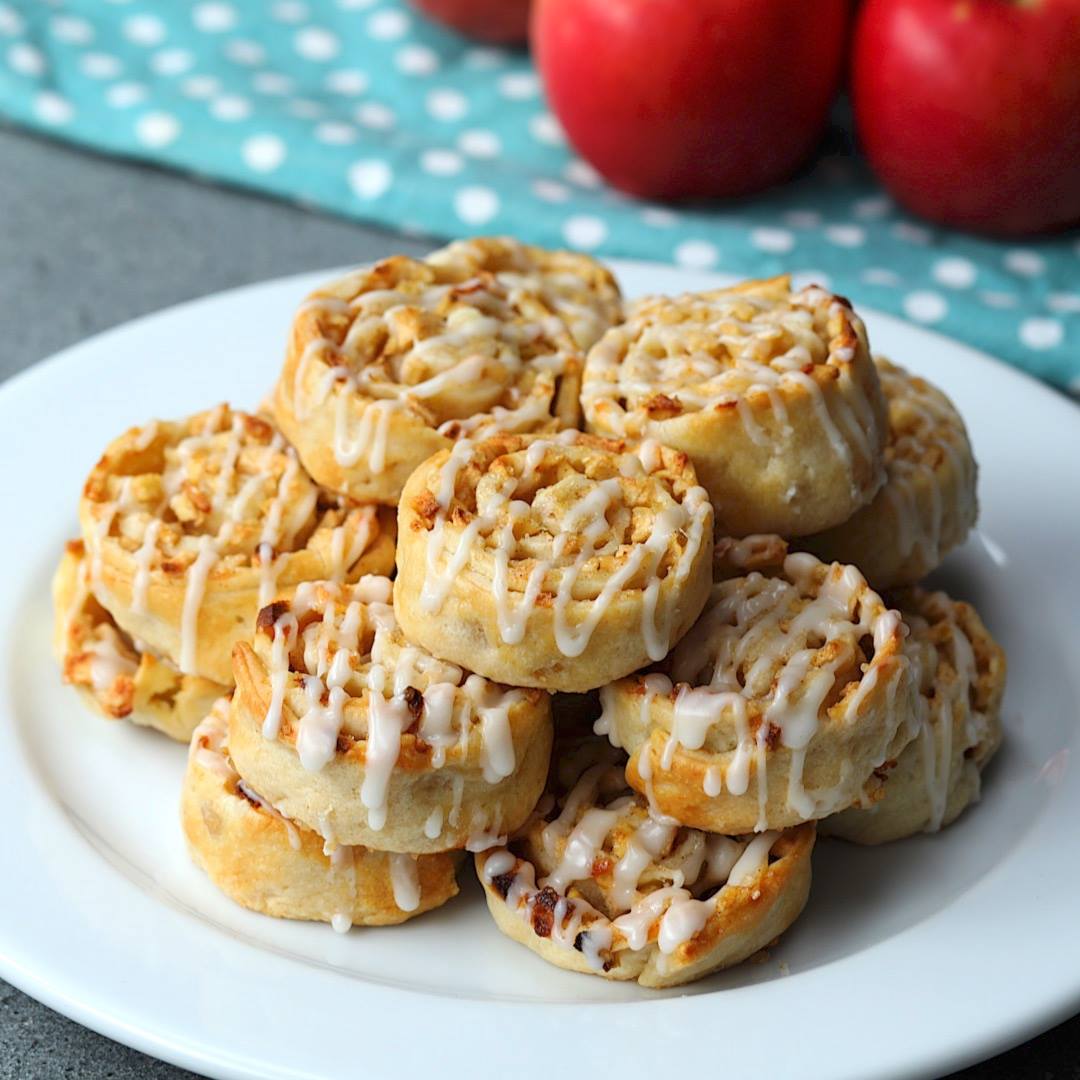 Ingredients
3 medium apples peeled, cored and finely diced
½ cup sugar
1 tsp cinnamon powder
Melted butter
Pie dough
Demerara Sugar
1 cup icing sugar
2 tbsp milk
2 tsp corn syrup
½ tsp vanilla
Instructions
In a small bowl mix together sugar and cinnamon.
Coat apples with cinnamon sugar mixture
Roll puff pie dough and brush with melted butter. Spread apples all over evenly being sure not to create a thick layer.
Cut into about 6 strips and roll tightly. Bake for 30 minutes until golden brown. Cool.
Make icing. Mix together icing sugar, milk and vanilla until smooth. Add cornstarch and stir to combine.
Drizzle over cookies. Enjoy!
Watch the recipe video here:
Apple Pie Cookies

Posted by Twisted on Sunday, August 5, 2018