Spicy Slow Cooker Chili
Espresso Chili?! Add a shot of Dunkin's new hand crafted espresso to your next chili dish for a major flavor boost. You'll have to sip to believe!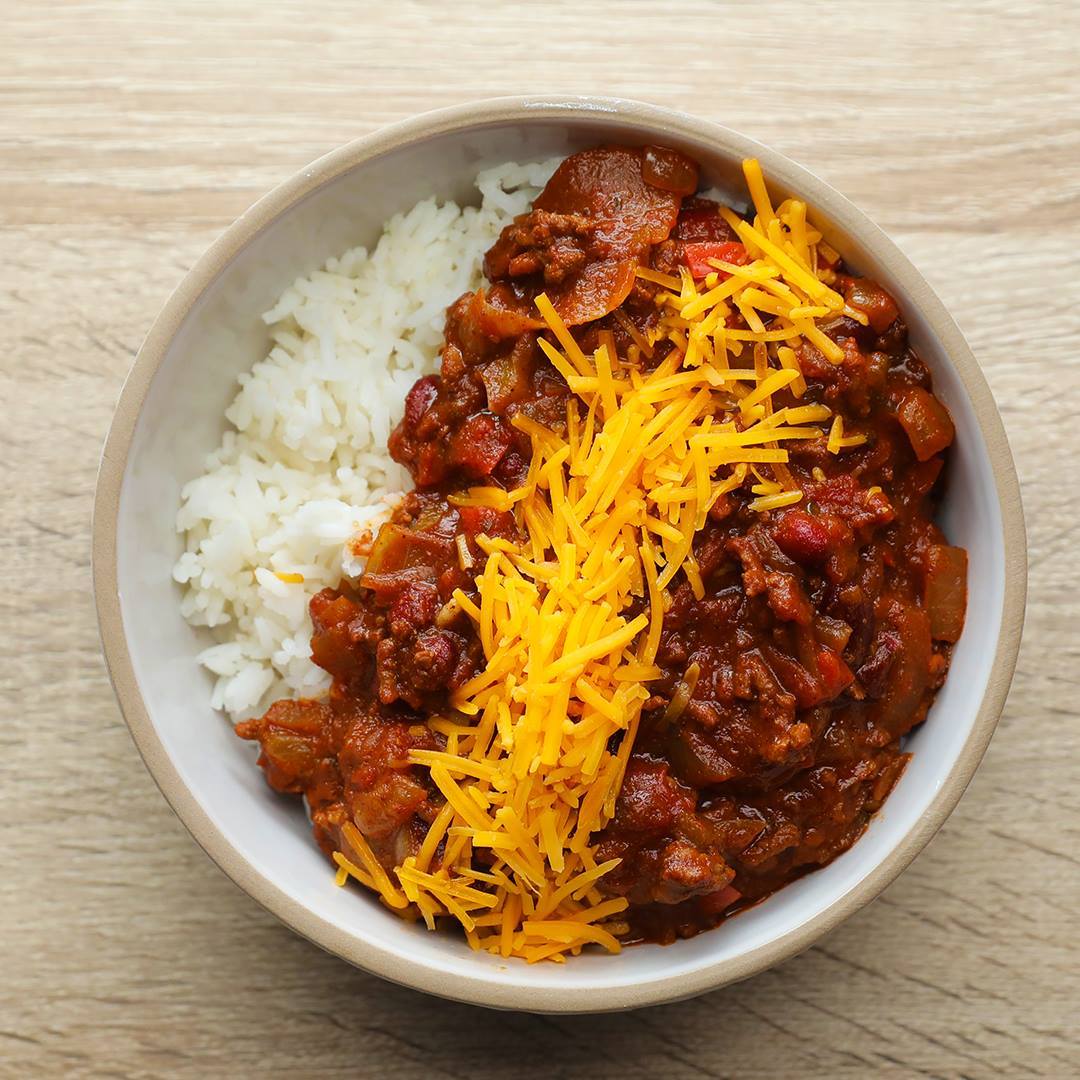 Ingredients
1 pound lean ground beef
1 tablespoon olive oil
1 large Spanish onion, chopped
1 red pepper, chopped
1 green pepper, chopped
1 (15.5-ounce) can dark red kidney beans, drained and rinsed
4½ cups canned tomatoes
2 shots Dunkin' Espresso
3 tablespoons chili powder
2 tablespoons dried parsley flakes
1 tablespoon garlic salt
1 tablespoon cayenne pepper powder
½ teaspoon cocoa powder
1 teaspoon black pepper
Cooked rice
Shredded cheddar cheese
Instructions
Set slow cooker to high.
In large skillet over medium heat, cook beef until browned, drain, and set aside.
In separate bowl, blend seasonings: chili powder, parsley, garlic salt, cayenne pepper powder, cocoa powder, and black pepper.
Add olive oil to pan over medium heat and add onions, red pepper, and green pepper. Cook until soft.
Add tomatoes to the slow cooker.
Add onions, red pepper, and green pepper to slow cooker.
Add dark red kidney beans to slow cooker.
Add cooked beef and Dunkin' Espresso to slow cooker.
Add seasoning blend to slow cooker and mix well.
Cook 4–6 hours.
Serve a scoop of chili over rice, topped with cheddar cheese.
Watch the recipe video here:
Espresso Chili?! Add a shot of Dunkin's new hand crafted espresso to your next chili dish for a major flavor boost. You'll have to sip to believe! Find your Dunkin': https://bit.ly/2nxm7Ox

Posted by Tasty on Thursday, November 29, 2018