Baileys Snowball White Hot Chocolate
Baileys Snowball White Hot Chocolate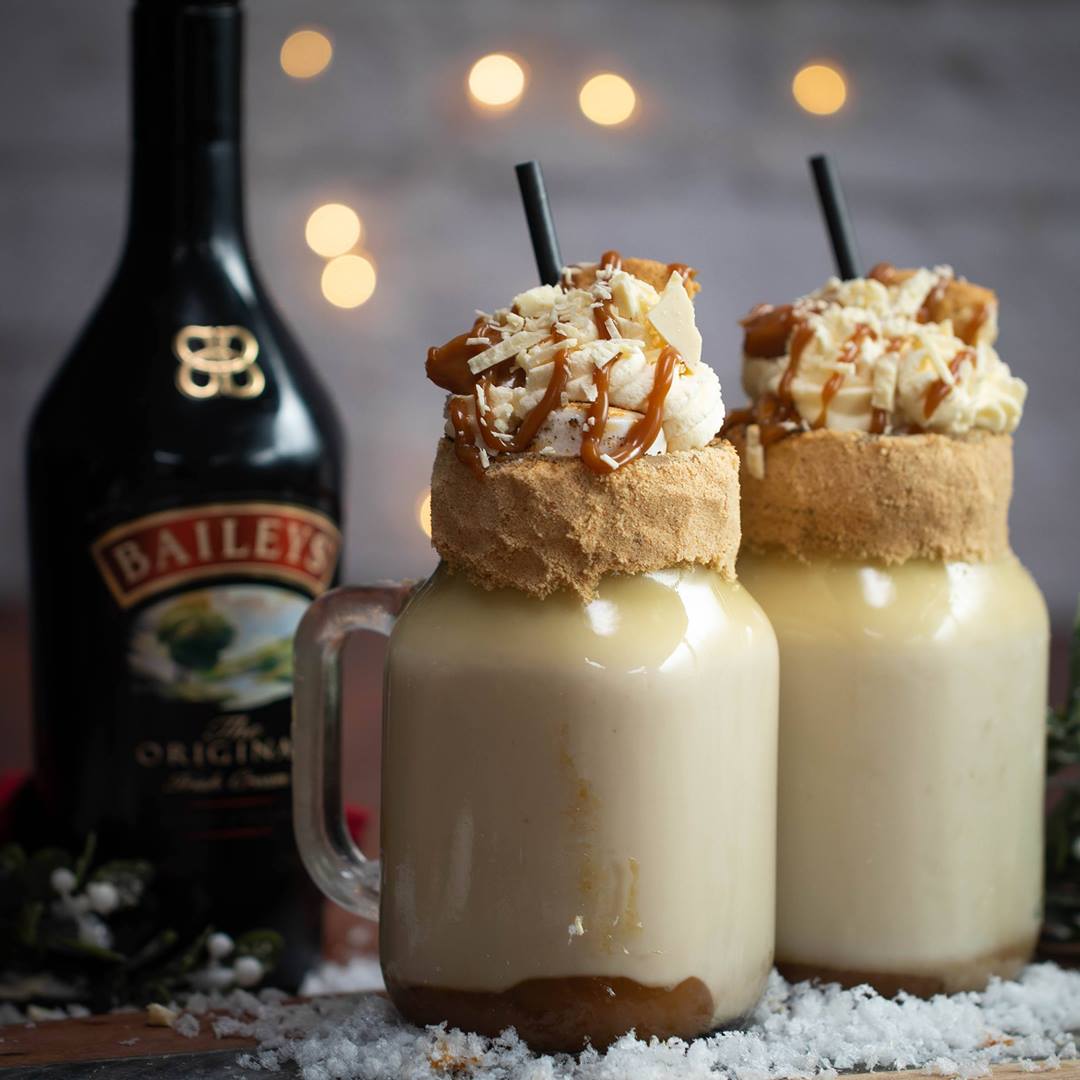 Ingredients
100g white chocolate
250ml milk
1 tsp vanilla extract
50ml Baileys Original Irish Cream
2 tbsps Salted caramel sauce
whipped cream
Instructions
As chosen by our audience, and requested by Baileys, we are pleased to present our most decadent drink yet. Layers of gooey salted caramel sauce, melted white chocolate and whipped cream make this hot chocolate the only thing you'll want to snuggle up with this winter. Ask, and ye shall receive.
Add the chocolate, milk and vanilla to a saucepan over a low heat until all the chocolate is melted and mixed well.
Take off the heat and add the Baileys, stir well.
Garnish a mason jar with a biscuit rim, using honey.
Add the salted caramel sauce as a base and carefully pour in the hot chocolate to cover.
Top with marshmallows (toasted), whipped cream, more white chocolate pieces, white chocolate cookies, caramel pieces and drizzled a salted caramel sauce.
Watch the recipe video here: