Banana Pudding Cheesecake
This $&!# is bananas, b a n a n a s.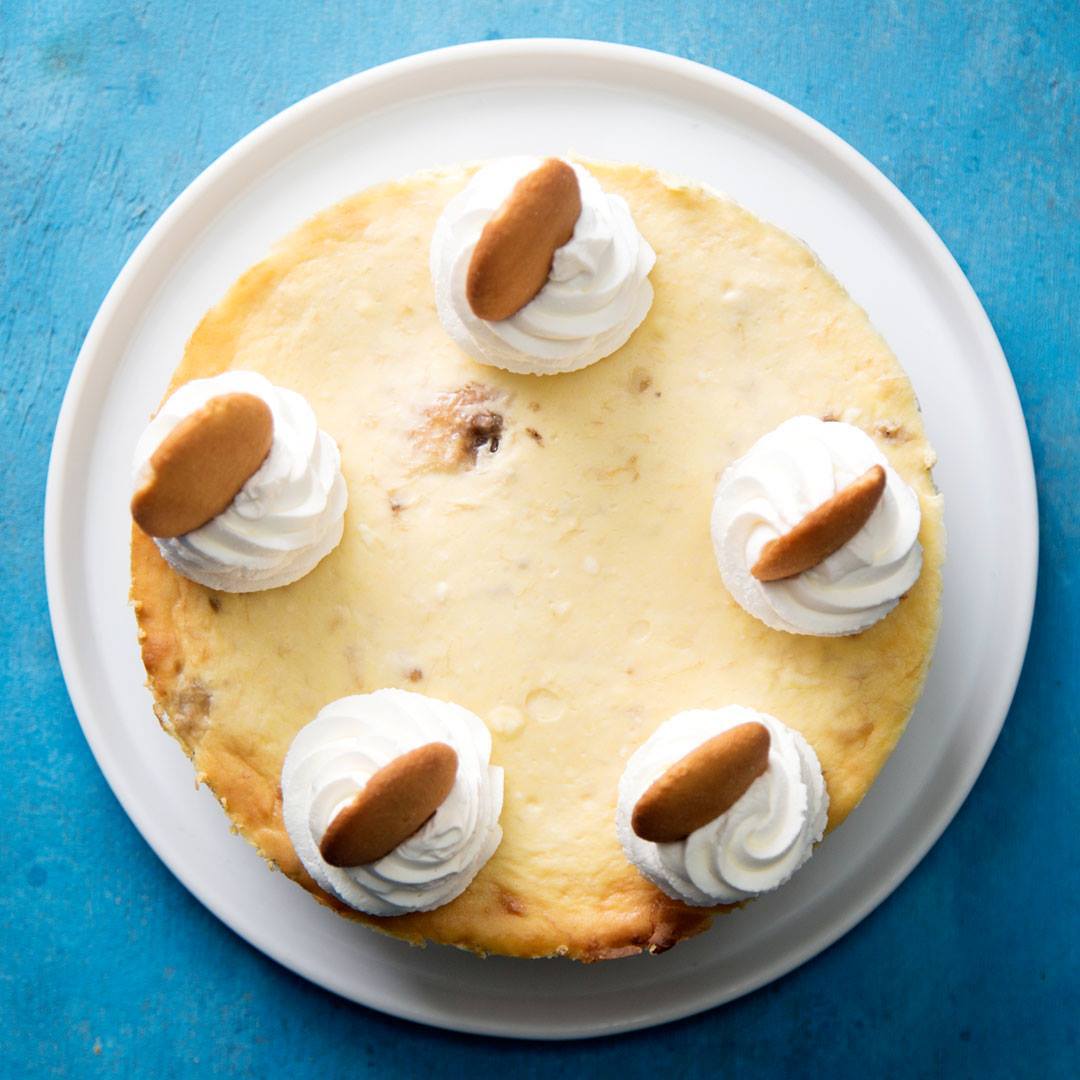 Ingredients
For the crust:
60 vanilla wafer cookies, plus 8 more for serving
½ cup butter, melted
Salt
For the banana pudding:
½ cup sugar
¼ cup cornstarch
½ teaspoon salt
2 cups whole milk
4 large egg yolks
2 tablespoons unsalted butter
1 teaspoon vanilla
3 ripe bananas, mashed
For the cheesecake:
2 cups cream cheese, softened
¼ cup sugar
2 large eggs
2 teaspoons vanilla
1 teaspoon lemon juice
½ cup whipped cream, for serving
Instructions
Make the crust:
Prepare a 9-inch springform pan with baking spray, and set aside.
In the bowl of a food processor, add cookies and pulse until finely ground. Pour in melted butter and salt. Pulse a few times to combine. Press into the bottom of the lined pan and set in the refrigerator until cheesecake filling is made.
Make the banana pudding:
In a medium saucepan, whisk together sugar, cornstarch and salt. In a small bowl, whisk together milk and egg yolks. Add milk mixture to the saucepan, along with butter. Cook over medium heat until mixture comes to a boil. Let boil for one minute. Remove from heat and add vanilla and mashed bananas. Set aside to cool.
Make the cheesecake:
Preheat the oven to 325 degrees.
In a large bowl, beat cream cheese until fluffy; add sugar. Add in eggs one at a time until combined. Add vanilla and lemon juice. Gently fold in chilled banana pudding. Do not over mix. Pour over crust and level in the pan.
Bake for 40 to 45 minutes until cheesecake is set. Remove from oven and let cool for 1 hour. Set in fridge for 4 hours or up to overnight to completely chill. To serve, top with whipped cream and cookies. Cake will keep up to 5 days refrigerated.
Watch the recipe video here:
This $&!# is bananas, b a n a n a sTaste for Yourself: taste.md/2rKFickTry Tastemade TV for a week: https://taste.md/2JRnYNS

Posted by Tastemade on Tuesday, June 19, 2018