3-ingredient Mango Sorbet
This sorbet is so easy to make... but why not enjoy some on the beach in Hawaii?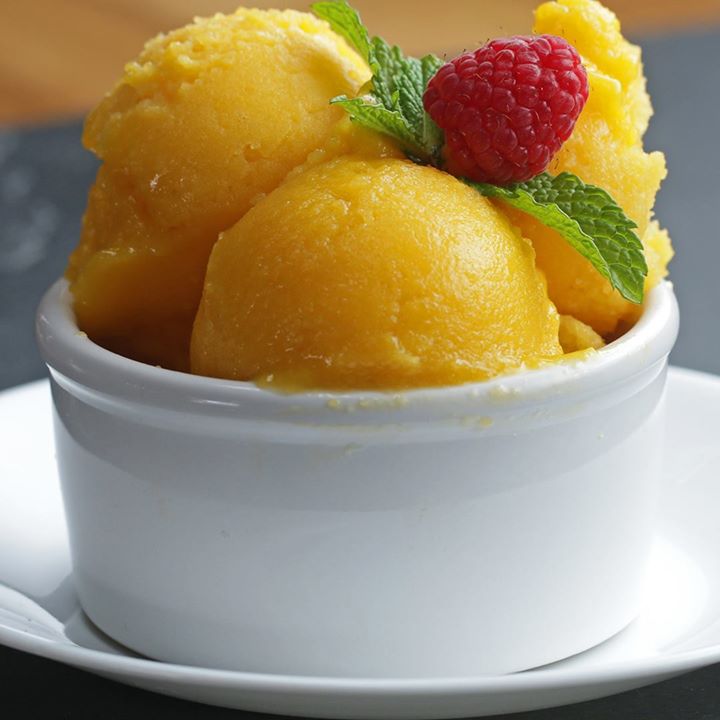 Ingredients
4 mango, diced
½ cup honey
½ cup water
Instructions
Cut mangoes into ½-inch (1.3 cm) cubes and put on baking sheet. Cover and freeze for a minimum of 4 hours.
In a food processor, add the frozen mango, water, and honey. Mix until the mixture is smooth.
Remove from food processor and scoop into tray.
Freeze for one additional hour.
Enjoy!
Watch the recipe video here:
This sorbet is so easy to make… but why not enjoy some on the beach in Hawaii? We teamed up with the Hawaii Food & Wine Festival to send you and a friend there! Enter for a chance to *WIN* here: http://bit.ly/2xlEdvn3Get the recipe: http://bit.ly/2fTgVWW

Posted by Tasty on Thursday, October 5, 2017