Samoa Apple Slices
You can buy jarred caramel sauce in most grocery stores (near the ice cream sundae supplies), or you could make your own, using this recipe.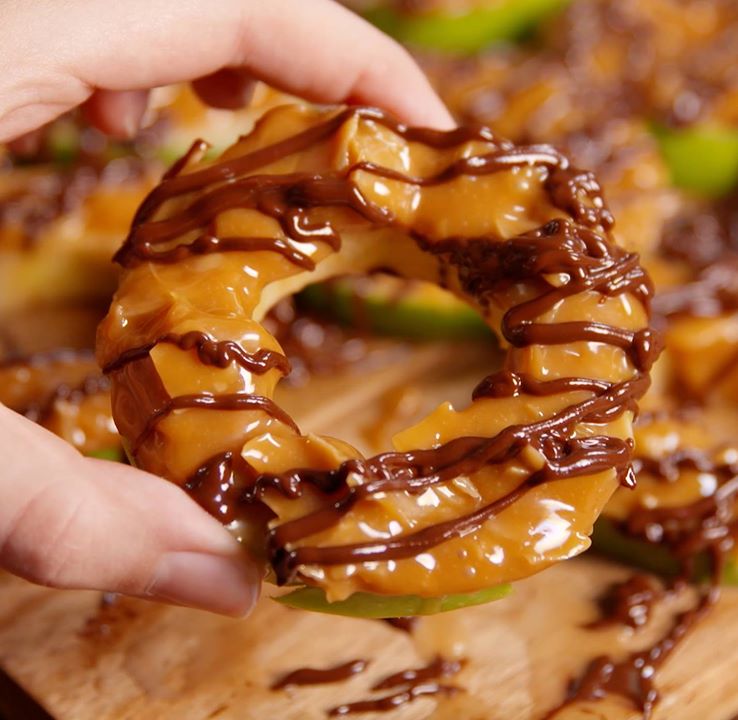 Ingredients
3 Granny Smith apples
1 c. jarred caramel
1 c. coconut flakes
½ c. semisweet chocolate chips
3 tbsp. butter
Instructions
Slice apples into ¼"-thick slices. Use a small biscuit cutter or melon baller to remove the core from the apples. Set aside.
In a medium-sized bowl, add caramel and coconut flakes, stirring to combine. Spoon caramel-coconut mixture onto each apple slice.
In a small microwave-safe bowl, combine chocolate chips and butter. Microwave in 30-second intervals, stirring in between, until fully melted. Drizzle melted chocolate on apple slices and serve.
Watch the recipe video here: