Samoa Stuffed Brownies
These brownies will even make the Girl Scouts jealous.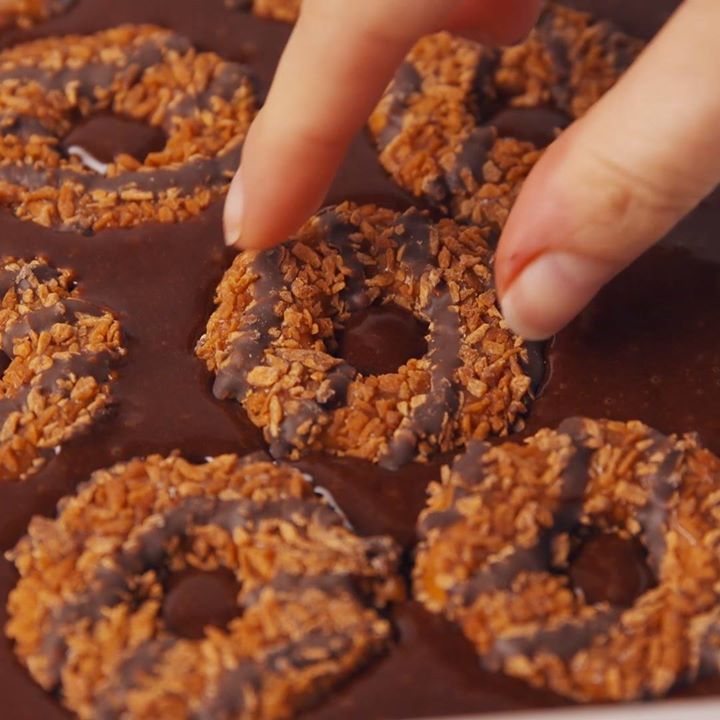 Ingredients
1 box brownie mix, plus ingredients called for on box
9 Samoa cookies
1½ c. Toasted shredded coconut
1½ c. Caramel
Melted chocolate, for drizzling
Instructions
Preheat oven to 350° and line a 8"-x-8" square pan with parchment paper. Prepare brownie batter according to package instructions. Pour batter into the prepared pan, then place Samoas in an even layer. Press down on cookies so that the batter covers them almost completely.
Bake until a toothpick inserted into the middle comes out mostly clean, about 35 minutes. Let cool completely.
Meanwhile, make topping: in a small bowl mix together toasted coconut and caramel until combined. Spread all over brownies. Drizzle with chocolate and place in the refrigerator to set, at least one hour.
Cut into squares and serve.
Watch the recipe video here: