Mug Lasagna
Want a quick, simple meal that's also hearty and filling? Toss together this lil' lasagna for a single-serving meal in a mug!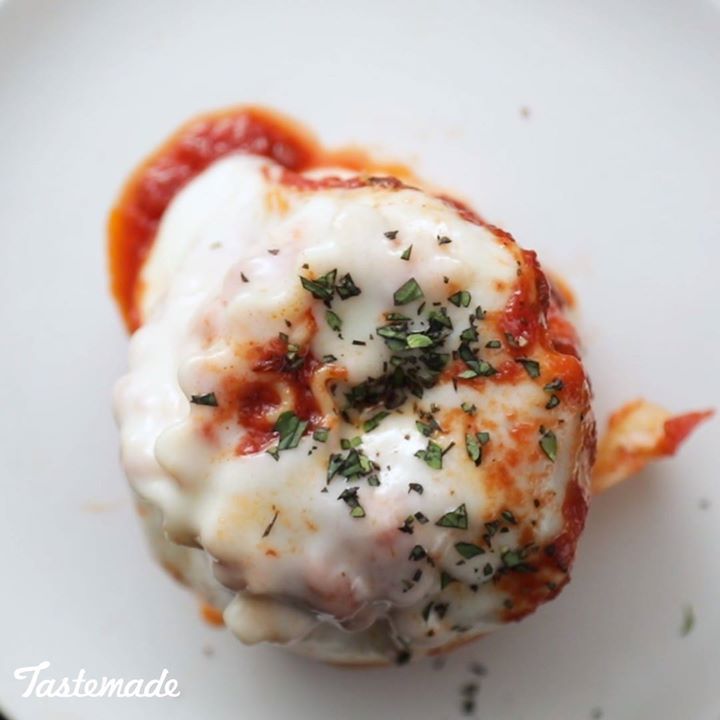 Ingredients
1 sheet lasagna, cooked
½ cup ricotta
½ teaspoon salt
Pinch black pepper
1 tablespoon olive oil
4 tablespoons shredded mozzarella, plus more for topping
4 tablespoons marinara sauce
1 teaspoon chopped oregano
Instructions
Preheat the oven to 375 degrees.
In a small bowl, mix ricotta, salt, pepper and olive oil. Place the lasagna noodle on a plate or cutting board and spread ricotta mixture evenly across it, two tablespoons at a time. Sprinkle with two tablespoons of shredded mozzarella. Roll up into a circle.
Place remaining mozzarella and two tablespoons of marinara on the bottom of a 12-ounce coffee mug. Place the rolled lasagna noodle inside the cup and top with remaining marinara and shredded mozzarella. Bake for 20 to 25 minutes until cheese is golden and bubbles over. Remove from oven and place a saucer or small plate on top. Flip over and top with oregano. Serve immediately.
Watch the recipe video here:
Lasagna for 1 just got 10x easier.Full Recipe: taste.md/2nJj3AC

Posted by Tastemade on Monday, February 5, 2018