Lemon Cheesecake Crescent Roll-Ups
These crescent roll-ups are bursting with that tart flavor lemon lovers love! The creamy cheesecake filling is a delicious addition for that perfect balance between sweet and citrus-y.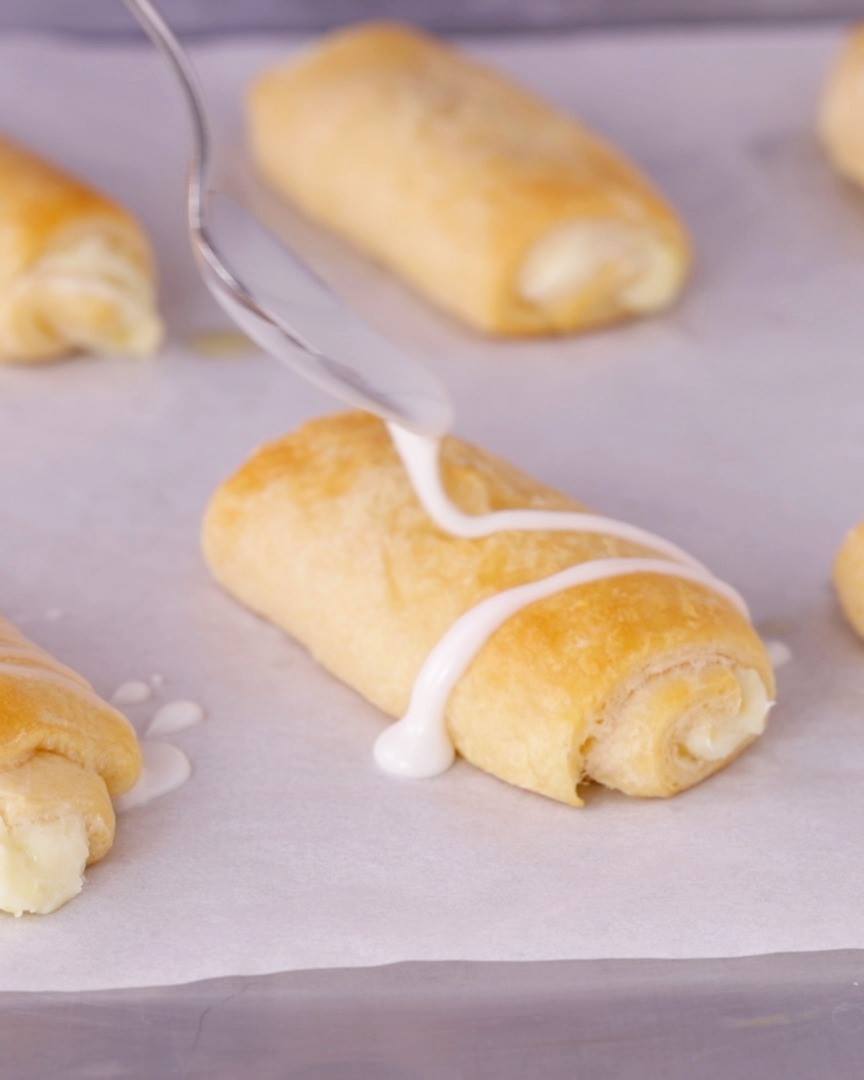 Ingredients
Crescent Roll-Ups
1 package (8 oz) cream cheese, softened
¼ cup granulated sugar
4 teaspoons grated lemon peel (from 1 large lemon)
1 can (8 oz) Pillsbury™ refrigerated crescent dough sheet
1 tablespoon butter, melted
Glaze and Topping
½ cup powdered sugar
2 to 3 teaspoons lemon juice
Additional grated lemon peel, if desired
Instructions
Heat oven to 375°F. Line cookie sheet with cooking parchment paper.
In medium bowl, mix cream cheese, granulated sugar and 4 teaspoons lemon peel with electric mixer on medium speed until well mixed and no lumps remain.
Unroll dough on work surface into 12x7-inch rectangle, and cut into 8 rectangles (3x3½ inches each). Spread 2 tablespoons of the cream cheese mixture over each dough rectangle to within ¼ inch of the short ends.
Roll up each rectangle, starting with shortest side, and pinch seam to seal. Place on cookie sheet, seam side down; brush with melted butter. Bake 11 to 14 minutes or until golden brown. Cool 10 minutes on cookie sheet.
In small bowl, mix powdered sugar and 2 teaspoons of the lemon juice. If necessary, add additional lemon juice, ½ teaspoon at a time, until thin enough to drizzle. Drizzle over warm crescent roll-ups, and garnish with additional grated lemon peel. Serve warm.
Watch the recipe video here: