3-Ingredient Cheesecake
The creamy confection has never been easier to make.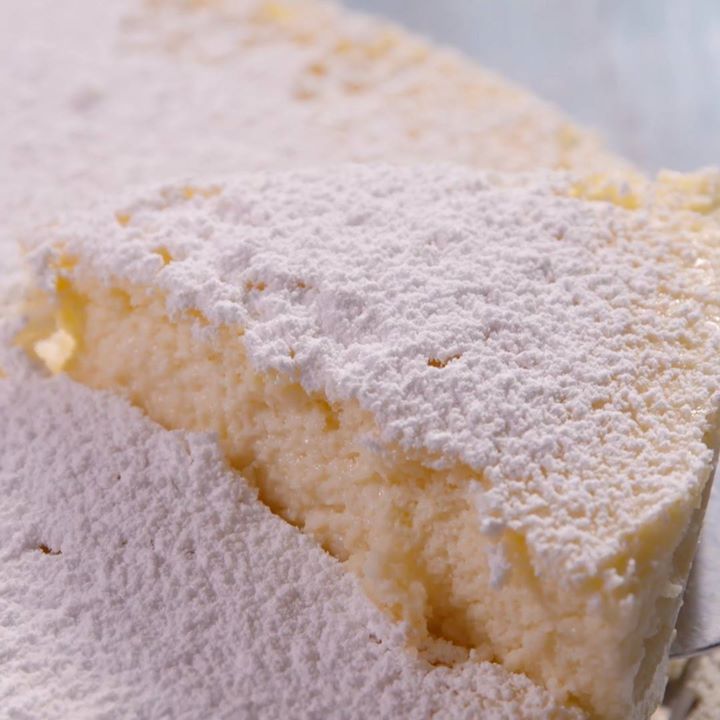 Ingredients
1 8-oz. block cream cheese, softened
1 14-oz. can sweetened condensed milk
5 large eggs, yolks and whites separated
Powdered sugar, for serving (optional)
Instructions
Preheat oven to 325°.
In a large bowl using a hand mixer or in the bowl of a stand mixer using the whisk attachment, beat cream cheese until smooth, 1 minute. Add sweetened condensed milk and mix 1 minute. Add egg yolks and mix until fully combined, 2 minutes.
In another large mixing bowl, beat egg whites until stiff peaks form, 5 to 6 minutes.
Gently fold egg whites into the sweetened condensed milk mixture until fully combined.
Tightly wrap an 8" or 9" springform pan with aluminum foil and spray insides with cooking spray. Transfer batter to pan, then place the pan in a large baking dish. Pour enough boiling water into the baking dish to reach ⅓ of the way up the outside of the cheesecake pan.
Bake 50 minutes, then turn off heat and let cool in oven for 1 hour. Let cool completely until ready to serve.
Dust with powdered sugar before serving, if desired.
Watch the recipe video here: