Venom Charcoal Cheesecake
So many snacks, so little time... activated charcoal is the magic ingredient that transforms this cheesecake into Venom's ideal snack!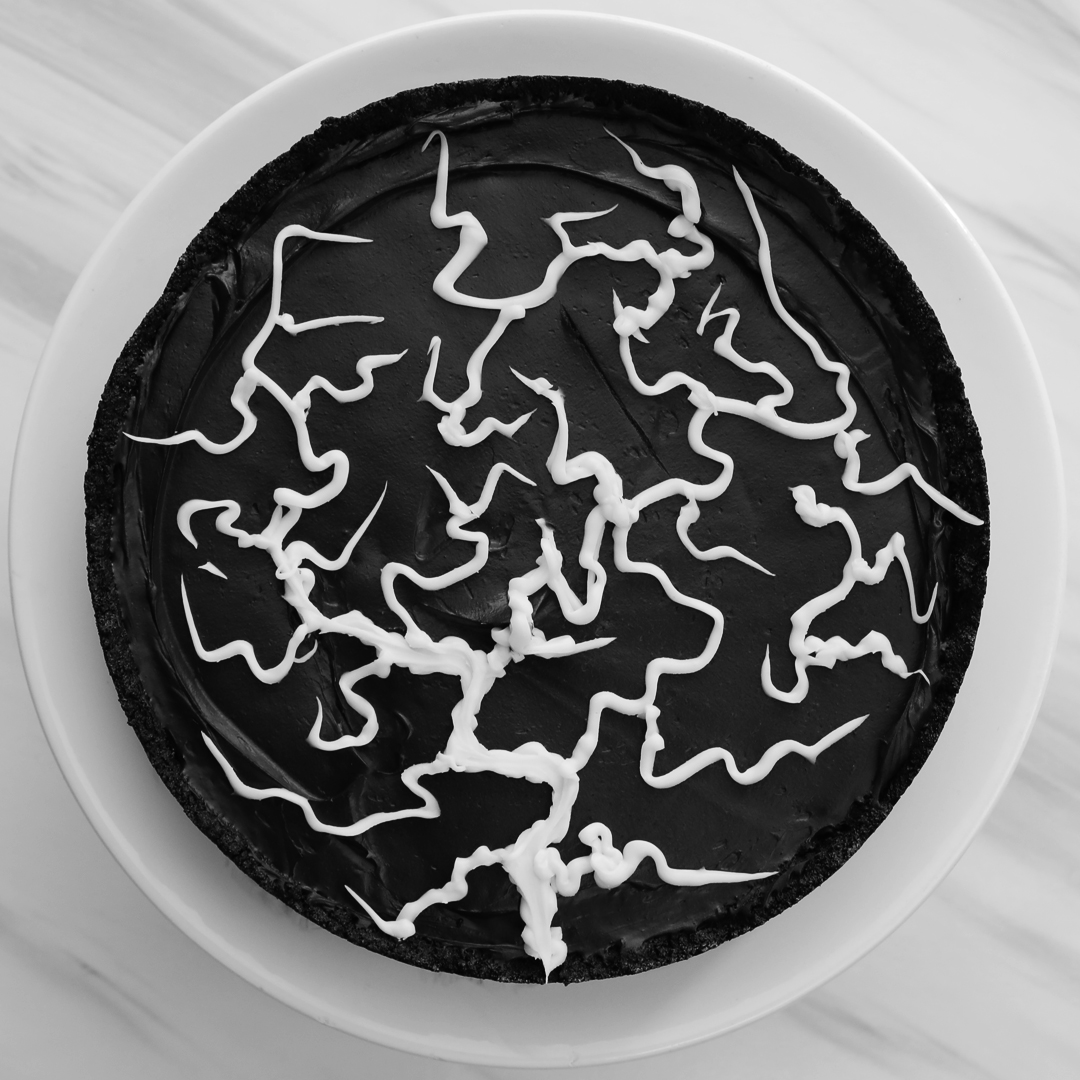 Ingredients
Makes one 8-inch cheesecake
* 460 g (2 8-ounce packages) of cream cheese, softened
* 118 mL whipping cream
* 81 g powdered sugar
* 40 g cocoa powder
* 2 tablespoons vanilla extract
* 2 tablespoons activated charcoal
* 1 teaspoon salt
* Black food color, optional
* 200 g (1 package) of chocolate sandwich cookies, food processed into crumbs
* 2 teaspoons activated charcoal
* 4 tablespoons unsalted butter, melted
White Chocolate Ganash
* 140 g white chocolate
* 2 tablespoons heavy cream
Instructions
In a medium bowl, combine cookie crumbs and charcoal and mix well. Add butter and mix until fully incorporated. Pour mixture into greased springform pan and press firmly and evenly to form the crust. Place in freezer until filling is ready.
In another medium bowl, beat cream cheese until smooth, add powdered sugar, cocoa, charcoal, vanilla, and salt. Mix on low until the dries are incorporated. Add whipping cream, beat on medium high until mixture is light and fluffy, about 2 minutes.
Pour filling into the chilled crust and gently level the top by tapping it to pop any bubbles.
Refrigerate overnight or freeze for 2–3 hours until the middle is set.
Make the ganache: Place white chocolate and cream in a small bowl. Microwave in 30-second intervals until melted. Wait about one minute and mix to combine. Decorate to your liking.
Cut and enjoy!
Watch the recipe video here:
Venom Charcoal CheesecakeActivated charcoal is the magic ingredient that transforms this into Venom's ideal snack!

Posted by Proper Tasty on Tuesday, September 25, 2018