Upside-Down Caramel Apple Cake
This Upside Down Caramel Apple Cake is covered with a luscious top layer of caramel and loaded with apples over an extremely moist sponge. Perfect served with a scoop of vanilla ice cream.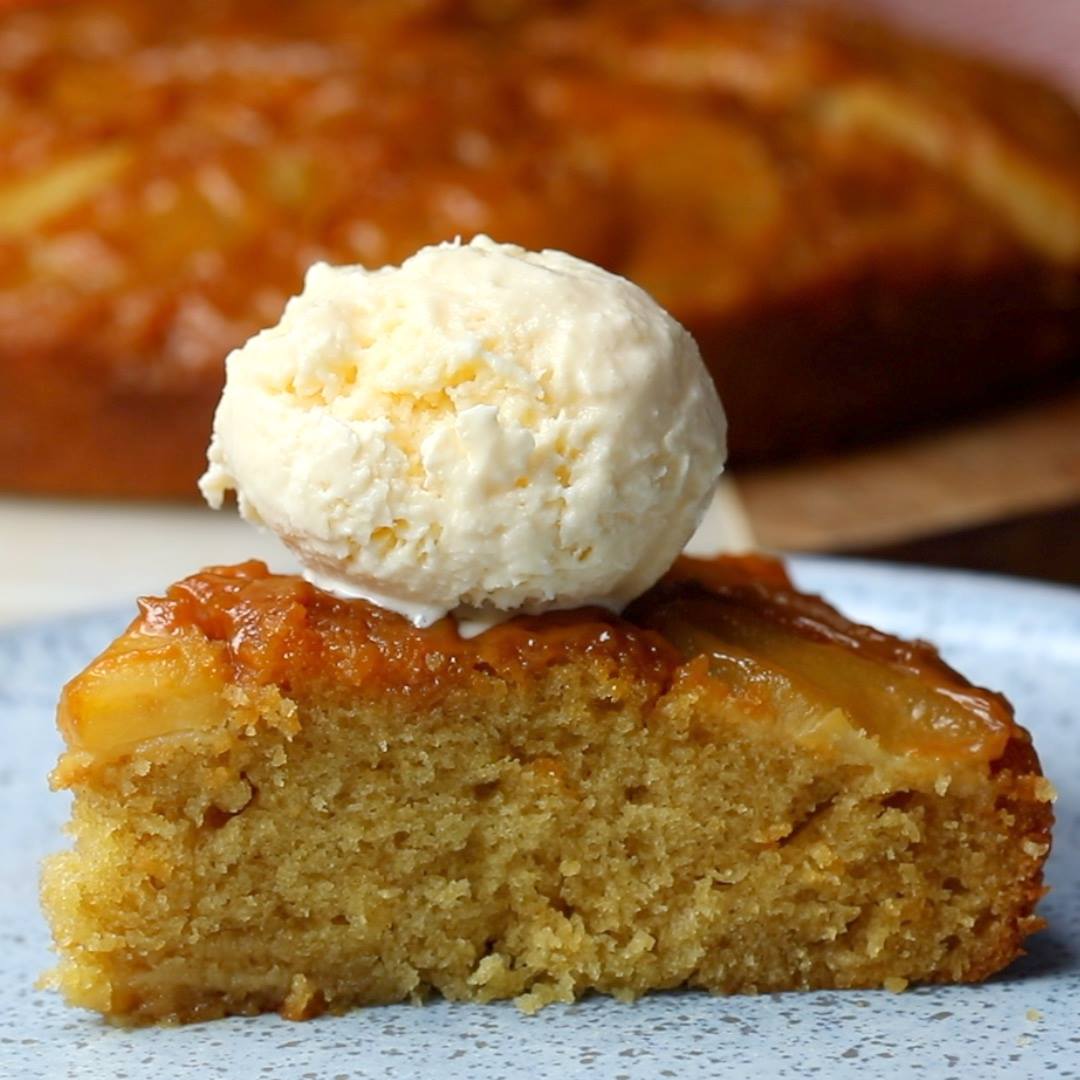 Ingredients
Caramel:
2 tbsp butter
1 cup caramel
3 apples, peeled, cored and sliced
Cake:
½ cup unsalted butter softened
⅓ cup granulated sugar
⅓ cup packed brown sugar
2 eggs
½ cup sour cream
1 tsp vanilla essence
1⅓ cups all-purpose flour
1½ teaspoon baking powder
½ teaspoon baking soda
¼ tsp salt
¼ cup buttermilk
Instructions
Pour caramel into the bottom of a 9" non-stick pan. Arrange apples in a pattern around the edge and in the centre.
In a large bowl, beat butter with granulated and brown sugars until fluffy. Beat in eggs, sour cream and vanilla until smooth.
Whisk together flour, baking powder, baking soda and salt; stir into butter mixture alternately with buttermilk, making 2 additions of dry ingredients and 1 of buttermilk
Bake in 160ºC oven for 35-40 minutes. Let cool in pan for 10 minutes. Invert onto serving plate.
Serve with vanilla ice cream, enjoy!
Watch the recipe video here: