Cinnamon Swirl Danish
Cinnamon Swirl Danish recipe.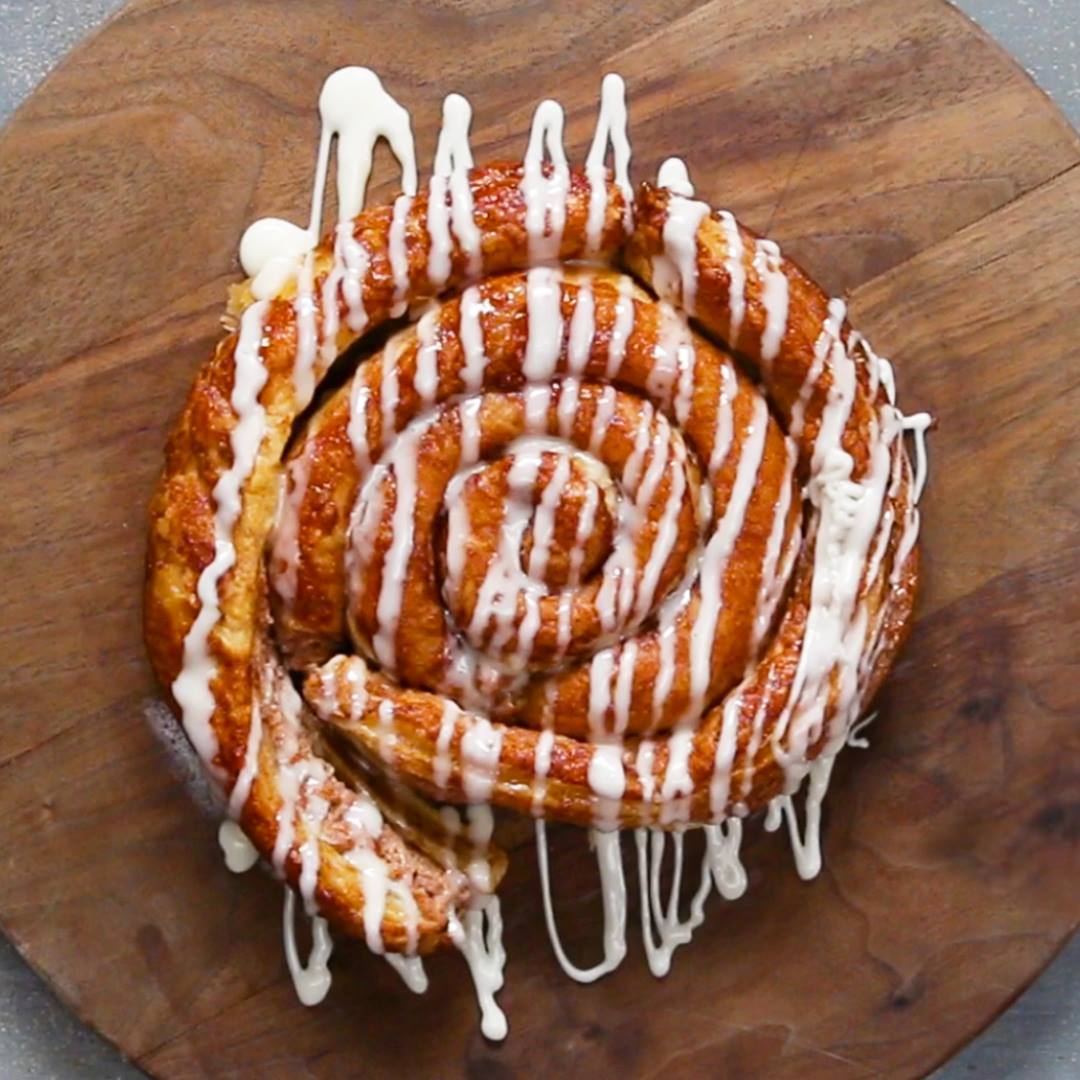 Ingredients
nonstick cooking spray
8 oz cream cheese, softened (225 g)
¼ cup granulated sugar, plus 1 tablespoon, divided (50 g)
2 teaspoons cinnamon, divided
1 teaspoon vanilla extract
17 ½ oz puff pastry, 1 sheet (495 g)
2 tablespoons unsalted butter, melted
GLAZE
½ cup powdered sugar (80 g)
2 tablespoons milk, or heavy cream
Instructions
In a medium bowl, mix the cream cheese, ¼ cup (50 G) of sugar, 1 teaspoon of cinnamon, and the vanilla until smooth.
Transfer the cream cheese mixture into a piping bag or plastic bag with a large round tip.
Roll out the puff pastry until it's ⅛-inch (½-cm) thick.
Pipe the cream cheese mixture along one short edge of the pastry sheet, then roll up until just sealed.
Use a knife to cut along the edge to create one roll.
Repeat three more times, or until all the puff pastry is used.
Begin to twist the first roll to create a swirl.
Connect the next piece of dough by pinching to seal the edge to the end of the first piece.
Continue to wrap and seal all pieces until finished.
Using a spatula transfer the dough to the cake pan.
Preheat the oven 350°F (180°C) to and grease an 8-inch (20-cm) round cake pan with nonstick spray.
In a small bowl, combine the melted butter with the remaining tablespoon of sugar and teaspoon of cinnamon.
Brush the butter mixture over the dough.
Bake for 35-40 minutes, or until the puff pastry is golden brown and cooked through.
In a liquid measuring cup or bowl, mix the powdered sugar and milk until smooth.
Pour the glaze over the danish swirl.
Enjoy!
Watch the recipe video here:
A cinnamon swirl Danish? YES, PLEASE! ??FULL RECIPE: https://tasty.co/recipe/cinnamon-swirl-danish

Posted by Tasty on Sunday, August 26, 2018