Stuffed Churro Cookies
Stuffed with cinnamon-cream cheese and then dunked into melted chocolate, these easy cookies have all of the flavors of the classic Mexican dessert without all of the frying fuss.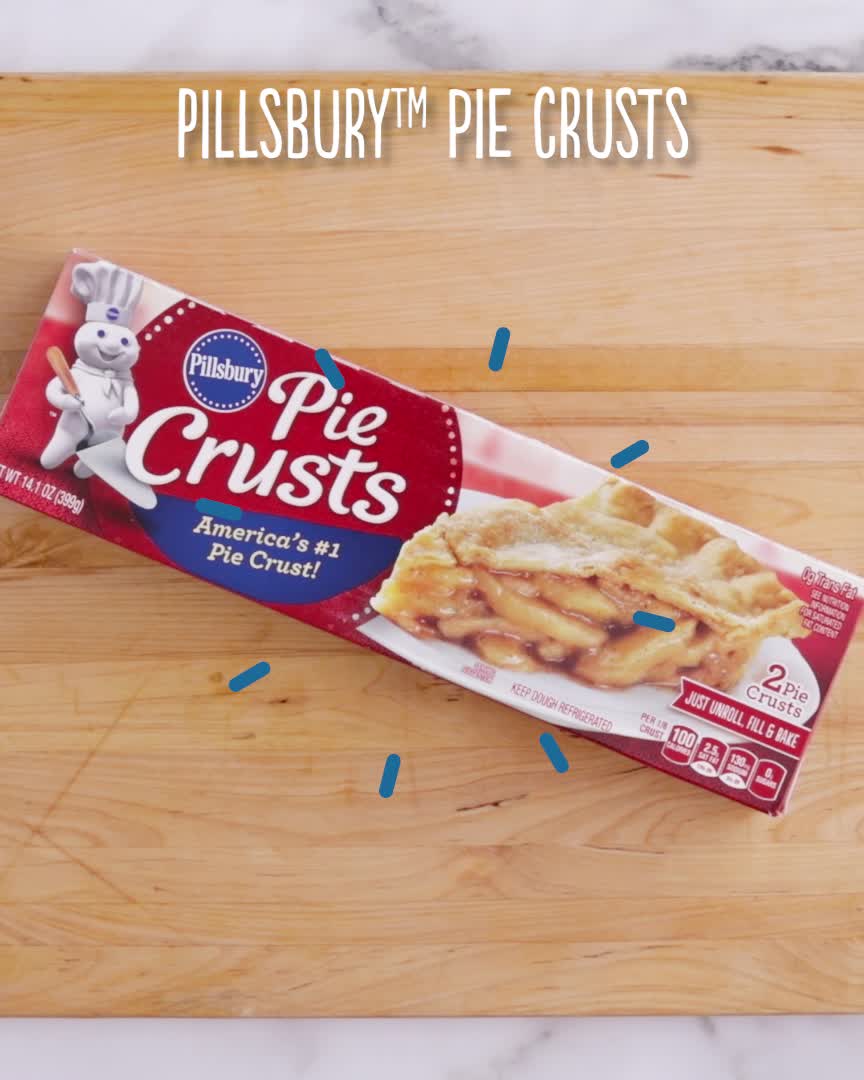 Ingredients
4 oz (half of 8-oz package) cream cheese, softened
¼ cup sugar
1½ teaspoons ground cinnamon
1 box Pillsbury™ refrigerated pie crusts, softened as directed on box
1 egg, beaten
2 tablespoons butter, melted
1 cup semisweet chocolate chips
1 tablespoon vegetable oil
Instructions
Heat oven to 375°F. Line large cookie sheets with cooking parchment paper.
In small bowl, beat cream cheese, 2 tablespoons of the sugar and 1 teaspoon of the cinnamon until well blended. Spoon cream cheese mixture into small resealable food-storage plastic bag; partially seal bag. Cut off corner of bag; set aside.
Unroll 1 pie crust on lightly floured work surface. Using rolling pin, roll pie crust into 12-inch round. Using 2½-inch round cookie cutter, cut out 20 rounds from pie crust, rerolling scraps if needed. Repeat rolling and cutting with second pie crust.
Place 10 rounds on each cookie sheet. Pipe slightly less than 1 teaspoon cream cheese mixture in center of each round. Brush edge of rounds with beaten egg. Top each with another dough round, pressing down on outer edges with fork to seal.
Brush tops of cookies with melted butter. In small bowl, mix remaining 2 tablespoons sugar and ½ teaspoon cinnamon. Sprinkle on tops of cookies.
Bake 16 to 18 minutes or until golden brown around edges. Remove to cooling rack to cool completely, about 30 minutes.
In small microwavable bowl, microwave chocolate chips and oil uncovered on High 1 to 2 minutes, stirring every 30 seconds, until mixture can be stirred smooth. Pick up cookie by edges, and carefully dip halfway into chocolate; gently shake off excess. Place on cooking parchment paper or waxed paper. Repeat with remaining cookies. Refrigerate dipped cookies 20 to 30 minutes or until chocolate is set. Store covered in refrigerator.
Watch the recipe video here: